This is what I call the "badass bargain option." Everything you need in a daily carry, organized innovatively so it stays fun to use, and it's super affordable.
Just Right Organization: the thing I love so much about this bag — and I'm speaking personally here — is that there's just the right amount of tech organization. Not too much, not too little. Goldilocks style.
Not Too Flashy: the look kind of flies under the radar — doesn't show off, doesn't say too much.
Aer bags don't tend to have the best feel to me (the lining feels a bit cheap), but you get a TON of good stuff for the money on this one. Super affordable.
And, honestly, this bag is a delight to use. It's small and light, it fits plenty of stuff for daily carry (if you don't need to carry too much) and it's organized really well.
---
---
---
Other Bags to Check Out: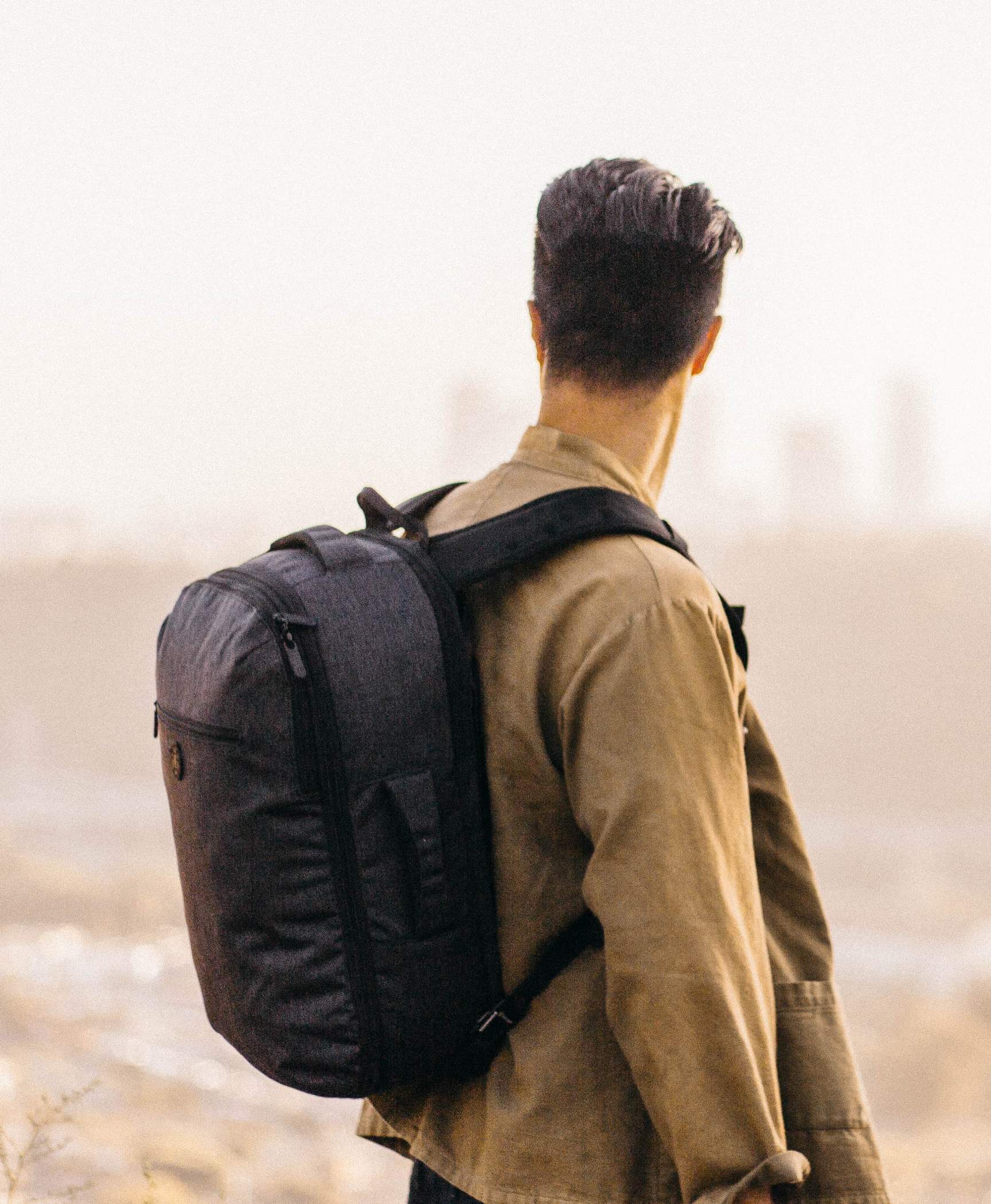 The Setout Laptop Backpack from Tortuga is an excellent bag for minimal travel AND daily carry.
The Pro Executive Backpack from Waterfield Designs is an exceedingly great bag for any of you business-y type people out there. Whoooo doggie.
The Conceal Pack from Brown Buffalo is one of my favorite daily carry bags of all time because it looks so good and is made so well.
An extremely solid everyday backpack suited for carrying lots of gear or compressing down to a minimal daily carry haul. One of my favorite all-around bags.