The Travel Sling from Aer is a stylish, well made daily sling that fits up to a 13″ laptop.
---
---
---
Other Bags to Check Out:
The Dayfarer backpack is one designer's take on the perfect bag for work and gym.
The Day Pack from Aer's Work Collection was instantly one of my favorite simple daily carry bags because it's minimal frame but high-functioning insides.
The Atlas Executive Holdall from Waterfield is an excellent large-ish capacity shoulder bag designed to help you shift seamlessly from tech gear to gym gear.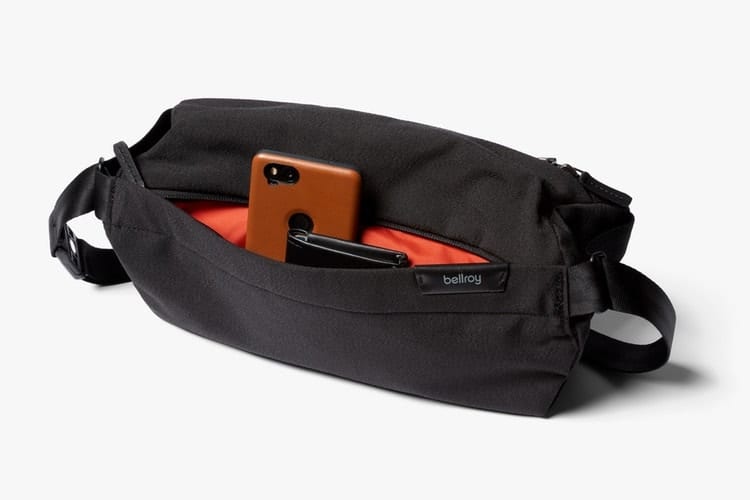 My favorite entry-level sling, Bellroy's Sling is thoughtfully conceived and built with delightful, rugged materials. But it's the simplicity of this bag that keeps me coming back to it.
This is what I call the "badass bargain option." Everything you need in a daily carry, organized innovatively so it stays fun to use, and it's super affordable.