Bellroy Shift Backpack Review
A modern and elegant take on the classic, expandable roll-top bag. Excellent materials, lots of expandable capacity, lovely to use on the regular.
An elegant, hip standard bag, or maybe it's a "fancy basic bag". Even though it has this basic kind of rolltop look, the feel, the details, the upgrades, the components, everything feels very elegant. You notice this in the padded straps, the leather details on the handle, the innovative latch, the feel of the main fabric.
Well suited for diverse uses. The large capacity and expandable latch have made this excellent for random trips where I need to stuff a bunch of crap in. And when it's just a basic daily carry day it still looks great.
I could do with a little updates to the organization on this bag. The outer quick-access pocket I wish was a little larger, possibly with it's own dimensions built in, but that's not as important as a little more space. And the inner compartment has I think a bit too basic organization; the tablet sleeve could be a mesh pocket to accomodate more stuff, there could be multiple medium sized pockets to switch out the small internal zipper pocket.
It is utterly comfortable and nice to use. Padded straps, slight lumbar support. You notice it!
---
---
---
Other Bags to Check Out: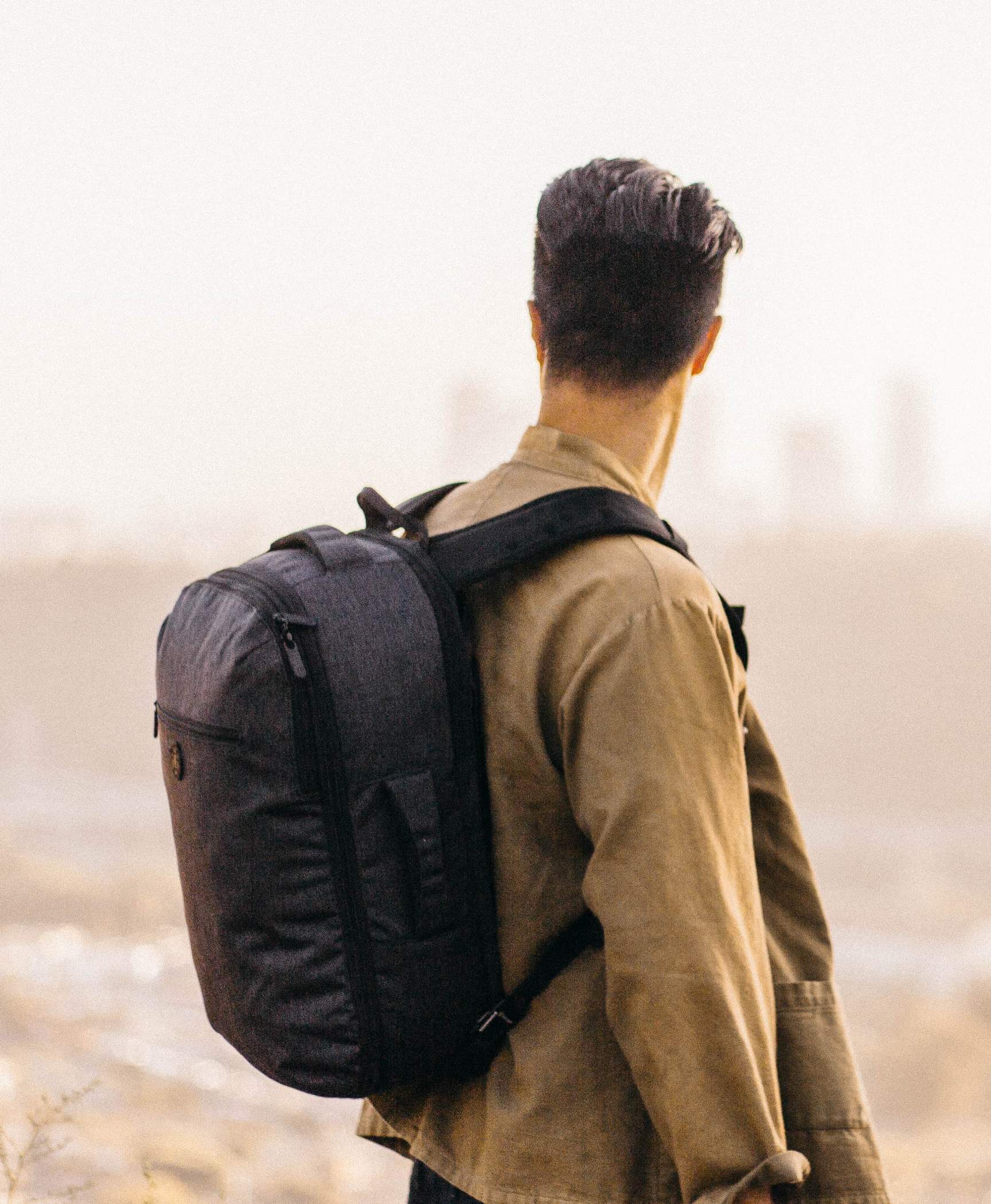 The Setout Laptop Backpack from Tortuga is an excellent bag for minimal travel AND daily carry.
The Mercator from Cecilia is an absolutely gorgeous, hand crafted backpack with loads of organization, customizable photo and tech storage and great external access.
An utterly functional daypack in a tight little package with some modern metro styling.
A 28L pack with a kind of urban-hiker aesthetic designed to carry everything you need inside with plenty of organization on the outside.
Qwstion is a product design studio in Zurich Switzerland who makes very stylish bags for the "hipper" areas of town without sacrificing functionality.