Cotopaxi Bataan 3L Fanny Pack Review
The Bataan is a simple 3L fanny pack that comes in vibrant colors chosen by the person who sews your bag together. Simple, functional, made with high quality remnant materials.
---
Material Choice:Sub-Par Satisfactory Excellent
Durable yet lightweight ripstop nylon shell fabric
Build Quality:Sub-Par Satisfactory Excellent
Cotopaxi make great bags by hand, have done for a while now. Excellent sustainability and human rights ethos at this company.
Water Resistance:Sub-Par Satisfactory Excellent
Internal Organization:Sub-Par Satisfactory Excellent
Just one 3L pouch with a couple little inner spaces to put small things.
Carry Comfort:Sub-Par Satisfactory Excellent
Adjustable strap for hip, over the shoulder and cross body wear.
Doesn't Look Weird:Sub-Par Satisfactory Excellent
Each colorway is totally unique, put together by the person who builds your bag!
---
---
Other Bags to Check Out:
The Transit Sling from Heimplanet is a smaller daily sling bag made with an interesting and nice feeling outer material.
The Day Sling from Aer is a stylish smaller sling with a bunch of organization for minimal daily carry.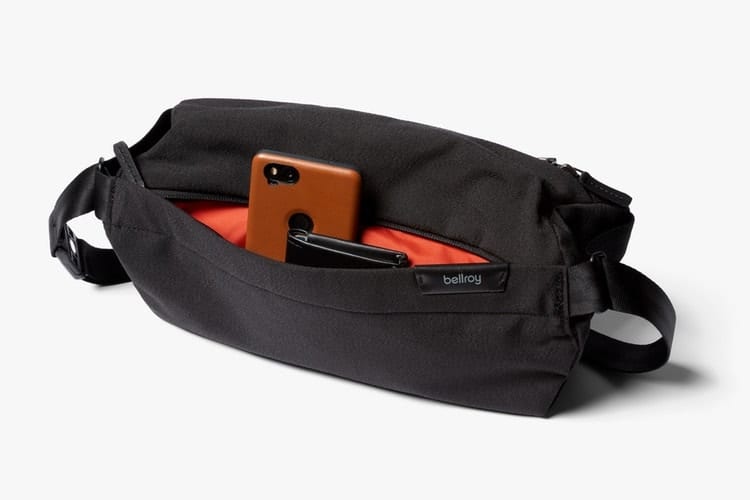 My favorite entry-level sling, Bellroy's Sling is thoughtfully conceived and built with delightful, rugged materials. But it's the simplicity of this bag that keeps me coming back to it.
Trakke make some of the most understated and thoughtfully conceived daily carry products. This bum bag is no exception.
The Sling from Dayfarer is a well-organized, techy crossbody sling bag boasting solid materials and enough space for modern tech essentials.