Evergoods Mountain Quickdraw 24L Backpack Review
The Mountain Quickdraw is a 24L backpack from Evergoods featuring their ingenious backpack straps and epic materials.
---
Material Choice:Sub-Par Satisfactory Excellent
Epic 420d HT nylon 6,6 w PU coating with a 210d HT nylon with PU coating and silicone finish. Zote EV50 foam for the shoulder straps and YKK zips.
Build Quality:Sub-Par Satisfactory Excellent
These guys make great bags. They hold together over time and the materials are killer.
Water Resistance:Sub-Par Satisfactory Excellent
Plenty of water resistance if you can pull the top flap down enough over your gear. Else, there'll be a lil' gap. Check the video for more details.
External Access:Sub-Par Satisfactory Excellent
Love that flap on the outside. It's where my water bottle, extra shorts, get thrown when I grab this for a river day.
Internal Organization:Sub-Par Satisfactory Excellent
Not much to discuss here. But the quick access on top and the minimal org pouch against the top of bag (that you access from the side zipper) are there. Org hounds look elsewhere.
Capacity:Sub-Par Satisfactory Excellent
Solid, expandable, decent visibility all the way down the bag. Stuff does tend to get lost at the bottom if you're chuckin' smaller items in.
Carry Comfort:Sub-Par Satisfactory Excellent
Backpack straps are incredible on this thing. It's their signature harness system (same as on their other bags), and I love it.
Doesn't Look Weird:Sub-Par Satisfactory Excellent
I love the way the materials look, the simplicity of the panels and the general shape of the bag. I use it just about everyday for yoga :)
---
---
Other Bags to Check Out:
Easily one of my favorite bags for serious urban and outdoor daily carry. The Alpha 31 from Remote Equipment is a delight to use and will remain durable for years and years.
The ATD1 is an expandable backpack you can use for both travel and daily carry. Looks pretty damn good too. One of the best in this category for sure.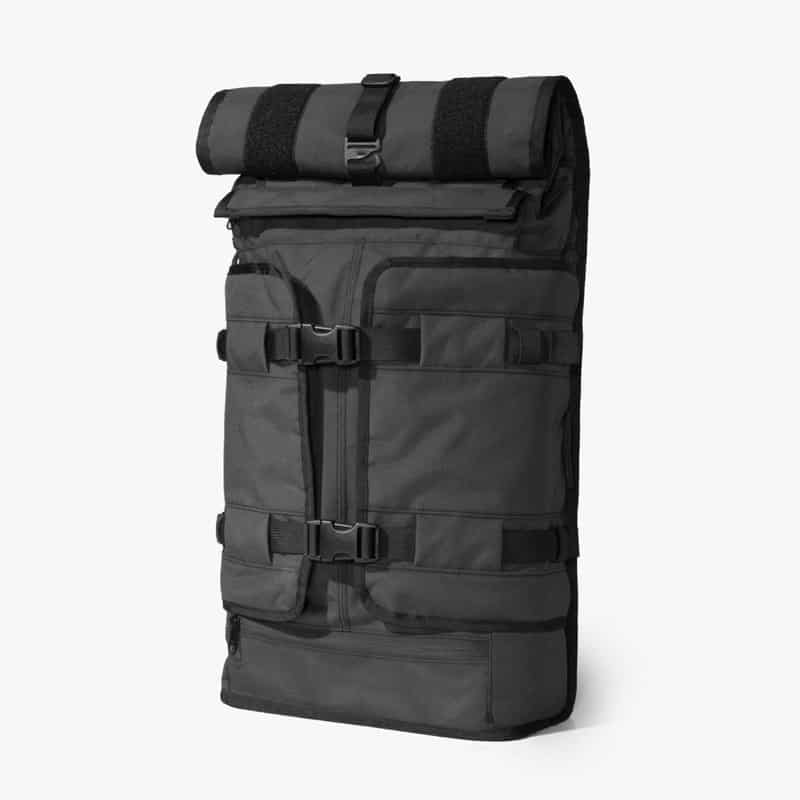 At first glance it looked weird. Then I used it for a couple days. Good god does this bag do it all well. Seriously, so much organization, so well built.
The Locker Pack from Ryu is an insanely innovative bag for daily carry.
The Mercator from Cecilia is an absolutely gorgeous, hand crafted backpack with loads of organization, customizable photo and tech storage and great external access.