Heimplanet Monolith Weekender 40L Review
The Monolith Weekender from Heimplanet is one of my favorites because it is very durable and simple. Carries all your shit, and comfortably!
---
Build Quality:Sub-Par Satisfactory Excellent
Lining feels great. External fabrics are excellent. Buckles are custom made. Heimplanet make really great stuff.
Water Resistance:Sub-Par Satisfactory Excellent
PU coating. Zips aren't sealed.
Internal Organization:Sub-Par Satisfactory Excellent
Laptop pocket, a couple pouches, MOLLE strapping to attach pouches inside and out.
Carry Comfort:Sub-Par Satisfactory Excellent
Don't know why, but this sucker is COMFORTABLE. At least on my 5'10" frame. The shoulder straps are excellent.
Doesn't Look Weird:Sub-Par Satisfactory Excellent
In a world of more popular, trendy travel bags, this one is the real deal and it keeps that realness in its materials and aesthetic. Really love this bag, personally.
Extra Score:Sub-Par Satisfactory Excellent
Giving it an extra point just because it's honesty and values shine through really clearly.
---
---
Other Bags to Check Out:
The Tortuga Setout Duffel is affordable and really durable duffel luggage built with tech organization, a security pocket, a shoe compartment, laptop storage and extremely ample exterior access.
The ATD1 is an expandable backpack you can use for both travel and daily carry. Looks pretty damn good too. One of the best in this category for sure.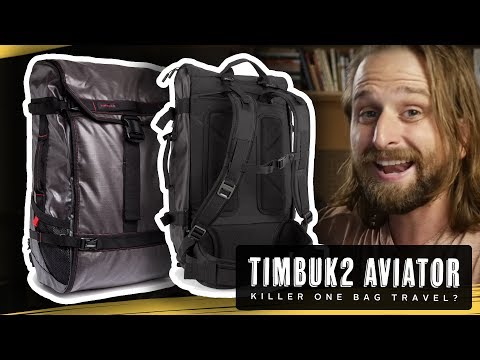 A medium-large sized travel bag with sturdy, rigid outer material, a couple external pockets and a removable internal divider that makes for actually a pretty interesting way of accessing things in transit.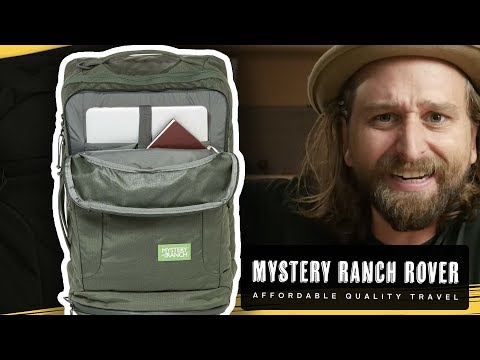 Is this just, like the most quality built affordable carry-on travel backpack? It just might be.
I love how functional a solid rolltop bag can be, and this is one of my favorite rolltop bags.