Kathmandu Federate Adapt Hybrid Travel Bag Review
The Federate Adapt from Kathmandu converts between three separate modes: a 28L daily carry bag, a 38L carry-on travel bag, and a 50L check-in bag.
Extreme conversion… from daily carry to carry on bag to 50L check in bag. This thing has tons of room.
Very comfortable back panel… very breathable and cushy. Also nice to have hip-straps built in with the ability to hide them away.
Very limited external access… this is my big gripe with this bag (but it does the other stuff so good that this bag is a real option for lots of folks).
---
---
---
Other Bags to Check Out:
The Headway MLC (Maximum Legal Carry-on) from Patagonia is a very functional gear bag that works better as a duffel due to it's uncomfortable (but hideable!) backpack straps.
A very functional eco-friendly bag, the Wayks One expands and compresses into multiple different functions, making it a great bag for daily and travel use.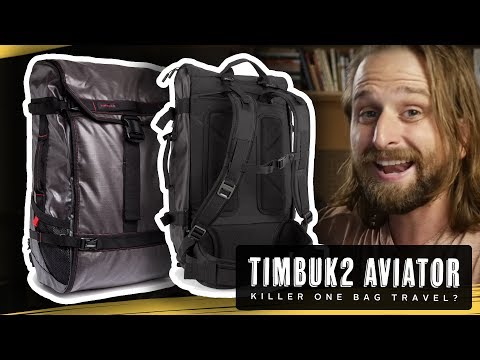 A medium-large sized travel bag with sturdy, rigid outer material, a couple external pockets and a removable internal divider that makes for actually a pretty interesting way of accessing things in transit.
The Guide Pack from Tom Bihn is a bag geek's boner pill. It's classic design and exceedingly excellent manufacturing make it more like an heirloom than a bag. But this bag also performs great as a travel bag!
The Everyday backpack from Peak Design is delightfully innovative and thoughtfully conceived. It's definitely a design for the centuries.