Kathmandu Litehaul 38 Travel Backpack Review
The Litehaul 38 from Kathmandu is capable, stylish, boasts a very interesting pocket configuration and a more comfortable than normal harness system.
---
Material Choice:Sub-Par Satisfactory Excellent
External material is made from recycled plastic bottles! It feels like it won't be as abrasion resistant as other, more burly fabrics, but the price and lightweight performance are excellent.
Build Quality:Sub-Par Satisfactory Excellent
Lots of solid components on this bag. Zips, harness, air mesh on the back panel, liner, all solid.
Water Resistance:Sub-Par Satisfactory Excellent
I don't think this would do super well in a downpour. May want to find a rain fly that will fit this bag.
External Access:Sub-Par Satisfactory Excellent
I love the way they've designed the pockets on this bag. Top external access pocket is what we lived out of when we traveled with this. Watch video for details.
Capacity:Sub-Par Satisfactory Excellent
Solid amount of space for digital nomading and carry-on travel.
Carry Comfort:Sub-Par Satisfactory Excellent
Definitely a more comfortable harness system than my usual travel bags. Smaller framed bodies may really love this thing.
Doesn't Look Weird:Sub-Par Satisfactory Excellent
Simple, clean, no frills or thrills on the outside. But it's got a simple, clean shape.
---
---
Other Bags to Check Out:
The Travel Duffel from Aer is an excellent "trunk style" duffel bag, but with a whole smattering of modern travel tools like laptop storage, water bottle storage, and tech organization.
The X30 from Shimoda is a full featured mobile studio rig for adventure filmmakers and hobbyists alike.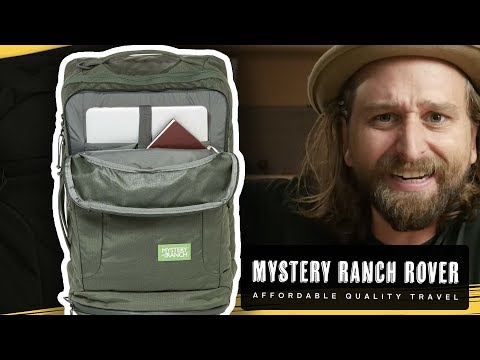 Is this just, like the most quality built affordable carry-on travel backpack? It just might be.
The X25 from RiutBag is an utterly functional travel and daily conversion backpack that also has an important security feature.
An extremely solid everyday backpack suited for carrying lots of gear or compressing down to a minimal daily carry haul. One of my favorite all-around bags.