Kletterwerks Summit 20L Review
A truly worthy daily carry bag with simple and useful innovations and rock-solid build-quality. I. Love. This. Bag.
Wow, what an utterly delicious backpack. Fits just as well in the cafe or mountaintop. Classic enough, modern enough, excellent materials and features.
Excellent materials — 1000D cordura, YKK #10 zips, straps are padded and sturdy, great classic hardware.
GREAT, simple, innovative organization — Front pocket with a little stash pack, two built in compartments on the main compartment.
LOVE this bag. What a delight to use. What a stylish, understated look.
We show this bag at 20:37 in this video:
---
---
---
Other Bags to Check Out:
The Dayfarer backpack is one designer's take on the perfect bag for work and gym.
The Locker Pack from Ryu is an insanely innovative bag for daily carry.
An utterly functional daypack in a tight little package with some modern metro styling.
The X25 from RiutBag is an utterly functional travel and daily conversion backpack that also has an important security feature.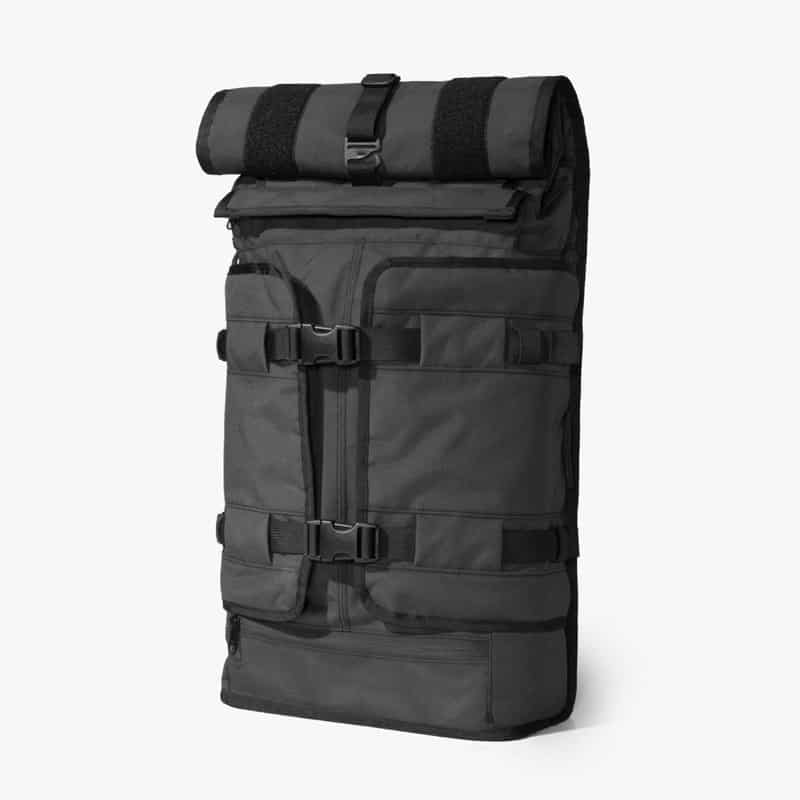 At first glance it looked weird. Then I used it for a couple days. Good god does this bag do it all well. Seriously, so much organization, so well built.