A surprisingly solid backpack for both daily carry and travel. Organization, professional looks and an expand/collapse feature for travel conversion.
Solid materials and build… I have to admit I was surprised by how quality the material feels to the touch and how weather resistant it is.
Great look for business… it's hard to find a bag that works with suits, and that's what this bag was designed for. I think they did a pretty good job.
Expandable/collapsible travel capacity… the expansion works really well, actually. Tons of space, and I don't have to move out of my daily carry bag!
Comes in two sizes… and multiple colors. The large size has a hip strap that is stow-able (which is nice).
Honestly, a lovely bag to use for daily carry and travel.
---
Some will have a hard time with the pattern and color of the inner liner material. I found the organization did everything I needed it to. 
It's not always easy to find a bag that can perform in both casual *and* professional situations. Especially not one that can cover both travel trips and daily carry needs.
I'm 5'10" and the medium is the size I prefer for daily carry. The large is slightly too big for me in daily use. 
But if you've got a larger frame, the large might look/perform better for you.
---
---
Other Bags to Check Out: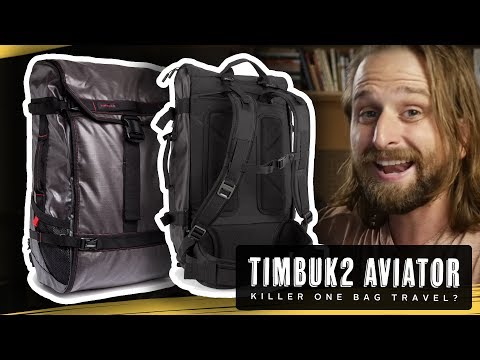 A medium-large sized travel bag with sturdy, rigid outer material, a couple external pockets and a removable internal divider that makes for actually a pretty interesting way of accessing things in transit.
The little brother to the Tortuga Setout, the Setout Divide from Tortuga is a full-featured bag for the style-casual modern minimal traveler.
The Travel Bag from Nomatic is a solid offering in one bag travel.
The 50L duffel from Aasgard is a very exciting idea — massive space in a weatherproof simple duffel with backpack straps. (The shoulder straps could use an update though.)
The Mover Pack is an affordable duffel with simple backpack straps, solid materials and a few solid pockets for organization.