A surprisingly solid backpack for both daily carry and travel. Organization, professional looks and an expand/collapse feature for travel conversion.
Solid materials and build… I have to admit I was surprised by how quality the material feels to the touch and how weather resistant it is.
Great look for business… it's hard to find a bag that works with suits, and that's what this bag was designed for. I think they did a pretty good job.
Expandable/collapsible travel capacity… the expansion works really well, actually. Tons of space, and I don't have to move out of my daily carry bag!
Comes in two sizes… and multiple colors. The large size has a hip strap that is stow-able (which is nice).
Honestly, a lovely bag to use for daily carry and travel.
---
Some will have a hard time with the pattern and color of the inner liner material. I found the organization did everything I needed it to. 
It's not always easy to find a bag that can perform in both casual *and* professional situations. Especially not one that can cover both travel trips and daily carry needs.
I'm 5'10" and the medium is the size I prefer for daily carry. The large is slightly too big for me in daily use. 
But if you've got a larger frame, the large might look/perform better for you.
---
---
Other Bags to Check Out:
The Allpa 35L travel pack from Cotopaxi is a well designed carry-on backpack with security features, solid organization and durable materials.
A very innovative backpack for either large daily carry or serious travelers who need one bag for both travel and daily carry. A great bag for medium size 1-bag travel category.
The X25 from RiutBag is an utterly functional travel and daily conversion backpack that also has an important security feature.
A very well designed, stylish travel bag for one-bag travel with enough pockets, organization and access to make travel smooth.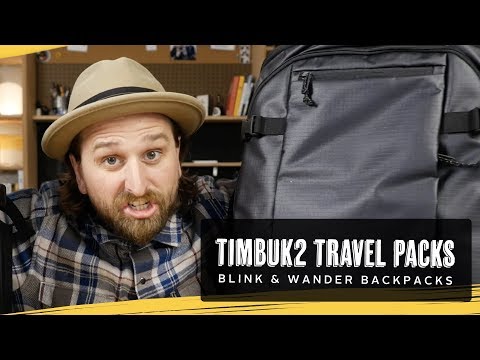 The Blink & Wander packs from Timbuk2 are tough, rigid little numbers for travel with unfortunately weak feeling zippers.