Knack Pack Business Travel Backpack Review
The Knack Pack from Knack is a surprisingly great backpack for both daily carry and travel… it expands and collapses and has a solid look for professionals out there.
Solid materials and build… I have to admit I was surprised by how quality the material feels to the touch and how weather resistant it is.
Great look for business… it's hard to find a bag that works with suits, and that's what this bag was designed for. I think they did a pretty good job.
Expandable/collapsible travel capacity… the expansion works really well, actually. Tons of space, and I don't have to move out of my daily carry bag!
Comes in two sizes… and multiple colors. The large size has a hip strap that is stow-able (which is nice).
Honestly, a lovely bag to use for daily carry and travel.
---
---
---
Other Bags to Check Out: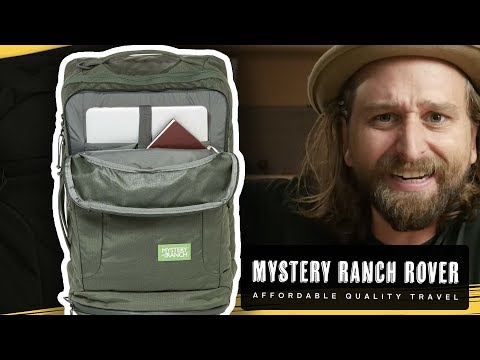 Is this just, like the most quality built affordable carry-on travel backpack? It just might be.
The Guide Pack from Tom Bihn is a bag geek's boner pill. It's classic design and exceedingly excellent manufacturing make it more like an heirloom than a bag. But this bag also performs great as a travel bag!
The Weekender Backpack from North St. is a handmade bag from Portland, OR purpose built for water resistant minimal travel. Solid external organization + materials, detachable daypack accessory.
An extremely solid everyday backpack suited for carrying lots of gear or compressing down to a minimal daily carry haul. One of my favorite all-around bags.
The Outbreaker backpack from Tortuga is a solid 1-bag travel pick. I personally prefer the less bulky (and more spacious) experience of traveling with the Tortuga Setout, so be sure to check out that bag too. This Outbreaker, however, has quite a bit more padding and protection around the entire bag, so if you know you'll have delicate stuff inside you may prefer this one.