A classic daypack with plush and delightful materials and designs and some extra room for whatever kinds of bulky things you may need to carry.
This feels like the smores of simple backpacks: rich, indulgent, like, "who the hell thought of this!?" but I kind of love it.
The sturdiness of materials is almost comical. Like the neoprene zipper covers, the silky smooth lining, the INCREDIBLY SOFT laptop sleeve lining.
However, that sturdiness feels really nice in use. The injection molded zippers are easy to open in a more-than-just-a-little nice kind of way. The reinforced external material (which has a kind of diamond pattern injected onto it somehow) holds the bag's shape nicely. The straps are sturdy and strong and pleasant to wear.
And, you guys, the softness of the laptop sleeve is unreal. I find myself unconsciously stroking it. And while I'm there, tablet sleeve may be too small for your tablet.
It's a simple two compartment bag, lots of space in the main compartment, a couple key hooks in the outer pouch.
---
---
---
Other Bags to Check Out:
The Freerain24 2.0 from Matador is an unbelievably light pack that offers incredible packability and water resistance for your daily travel needs.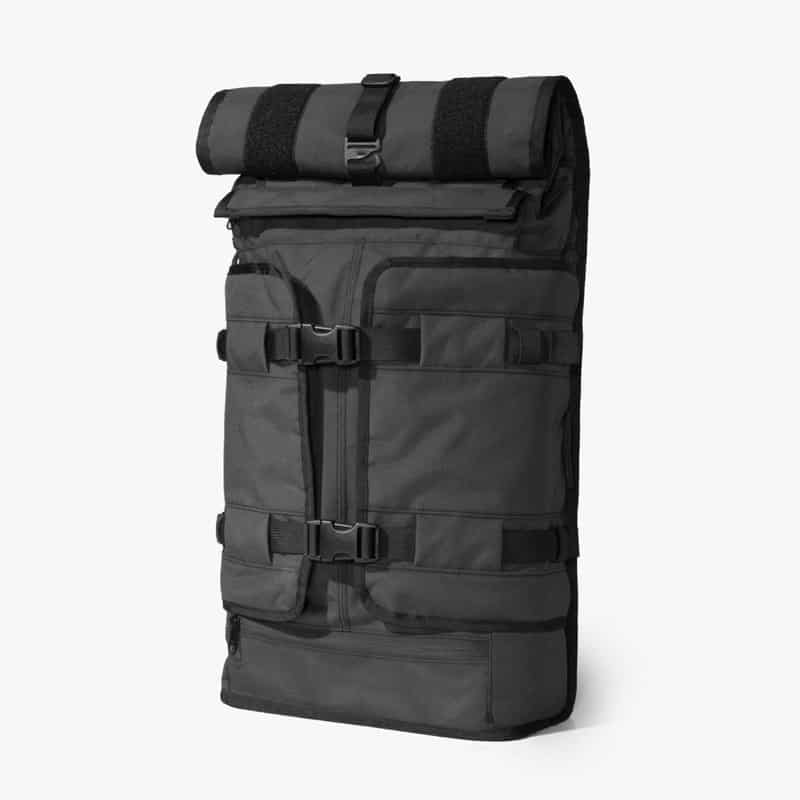 At first glance it looked weird. Then I used it for a couple days. Good god does this bag do it all well. Seriously, so much organization, so well built.
The Day Sling from Aer is a stylish smaller sling with a bunch of organization for minimal daily carry.
This is what I call the "badass bargain option." Everything you need in a daily carry, organized innovatively so it stays fun to use, and it's super affordable.
The Dayfarer backpack is one designer's take on the perfect bag for work and gym.