Minaal Carry On Backpack Review
This is the bag that started it all for me. The Carry On backpack from Minaal is one of the professional traveler's best friends with its sleek design, killer materials and medium sized capacity for minimal travel.
A very good looking and well built bag. This thing is sleek in both aesthetics AND in what it's like to travel with.
It won't break down on you anytime soon because it's made from excellent materials and built well.
The capacity is medium sized to me. Other carry on bags can easily fit more stuff. But that's intentional on this bag — the designers wanted a bag this size so they travel only with what matters… because when you travel lighter, you've got more freedom to explore.
Decent organization. Two external pockets on the top of the bag and a laptop and document compartment on the back of the bag. When the bag is totally packed out it makes getting into these pockets a drag. As with all travel bags, don't overpack!
Does not work as a daily carry bag when you get to your destination. It's floppy and much bigger than you'd like it to be. This is ultimately why I started looking for other bags.
---
Build Quality:Sub-Par Satisfactory Excellent
Water Resistance:Sub-Par Satisfactory Excellent
Internal Organization:Sub-Par Satisfactory Excellent
Carry Comfort:Sub-Par Satisfactory Excellent
Doesn't Look Weird:Sub-Par Satisfactory Excellent
---
---
Other Bags to Check Out:
The Aeronaut from Tom Bihn is an excellent duffel/backpack conversion bag with minimal organization and insanely durable materials and construction.
Miles the Duffel 40L from Millican is a sturdy little companion for travel (so long as you don't have to walk long distances with your bag!).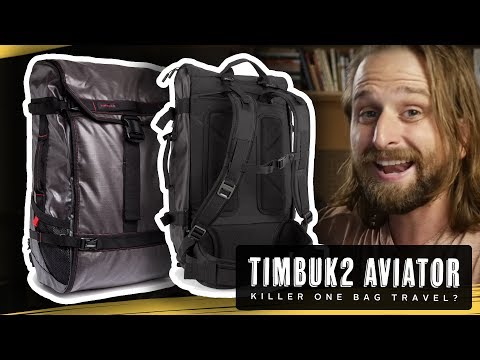 A medium-large sized travel bag with sturdy, rigid outer material, a couple external pockets and a removable internal divider that makes for actually a pretty interesting way of accessing things in transit.
The Viken from YNOT is as simple and sturdy a duffel as a modern urbanite could ask for. And it expands. Just lovely.
The Travel Duffel from Aer is an excellent "trunk style" duffel bag, but with a whole smattering of modern travel tools like laptop storage, water bottle storage, and tech organization.