Peak Design Travel Duffelpack (65L) Review
The Duffelpack from Peak Design expands from 45L to 65L (a little too large for carry-on on most airlines), has backpack straps that hide away, is made of weatherproof material and is a durable and organized companion for LOTS of different kinds of adventures.
---
Material Choice:Sub-Par Satisfactory Excellent
Excellent dirt resistance, scuff resistance and all around protection for your gear in this thing. Custom hardware. This stuff is very unique. Weatherproof, 100% recycled 600D nylon canvas. 900D Ottoman-weave Poly bottom fabric. Silicone-coated mesh internal pockets.
Build Quality:Sub-Par Satisfactory Excellent
Peak works with excellent factories. The build on this thing is great. They're innovating so much with this thing.
Water Resistance:Sub-Par Satisfactory Excellent
Great protection from weather for your gear. Water sealed zips, totally water resistant fabric.
External Access:Sub-Par Satisfactory Excellent
I was surprised these side pockets are so useful in transit! One on each side, large enough for a water bottle.
Internal Organization:Sub-Par Satisfactory Excellent
Solid zipper pouches up against the inside of the bag on both sides. Travel docs, accessories, etc.
Capacity:Sub-Par Satisfactory Excellent
Expandable from 45-65L. I love how the main compartment opens like an old doctor's medicine case. If you leave lots of room you may be able to sneak this on as a carry on on bigger airlines. For car camping and general adventuring, this has plenty of capacity for multiple family members.
Carry Comfort:Sub-Par Satisfactory Excellent
Excellent grab handles (so cushy and robust). Straps are solid. Wider-necked people may find some rub on their necks if the bag isn't packed out fully.
Doesn't Look Weird:Sub-Par Satisfactory Excellent
It's the bag Elon Musk should be using as the "team bag" for mars missions. Futuristic. Techy.
Extra Score:Sub-Par Satisfactory Excellent
Gotta give it an extra point for being a bag you buy once and use for a LONG time for LOTS of activities. Extremely useful bag.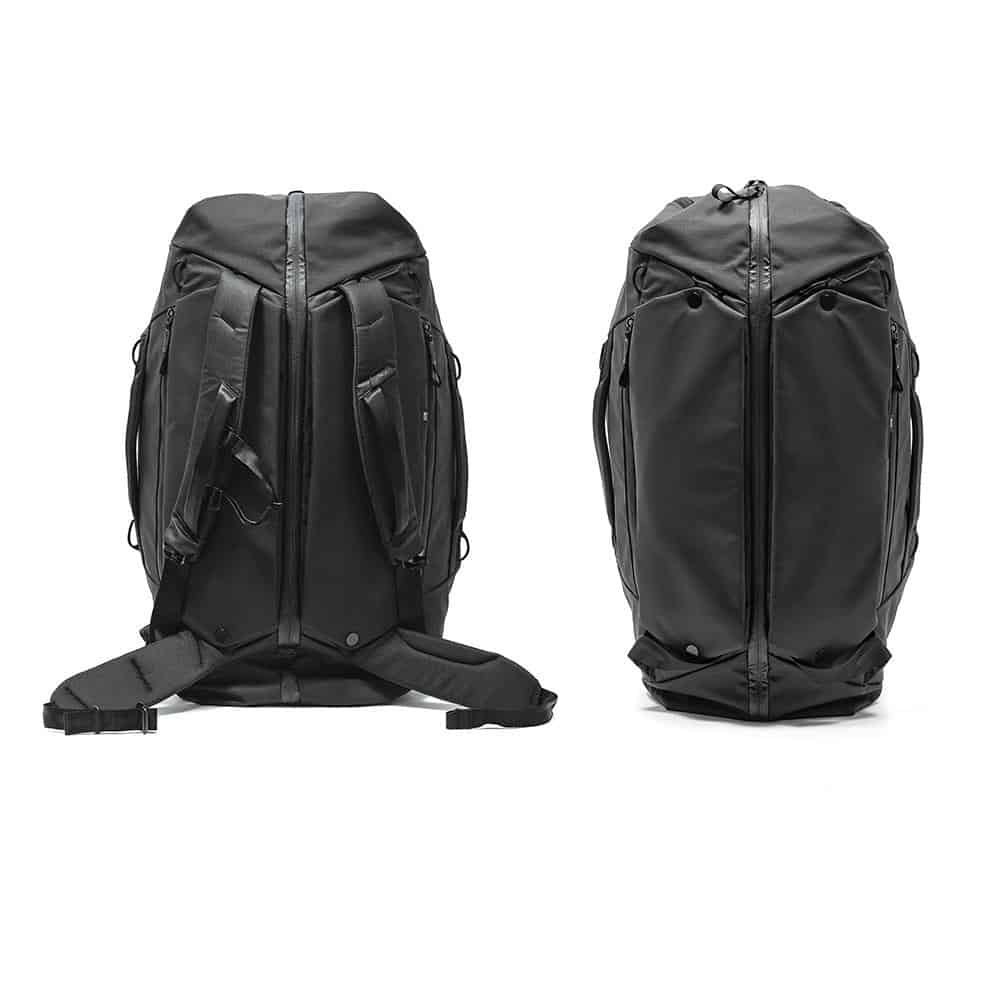 The handles around the entire bag are easy to grab and leverage when you're in "streamlined mode." Straps may be a little tight on the neck if bag isn't fully packed.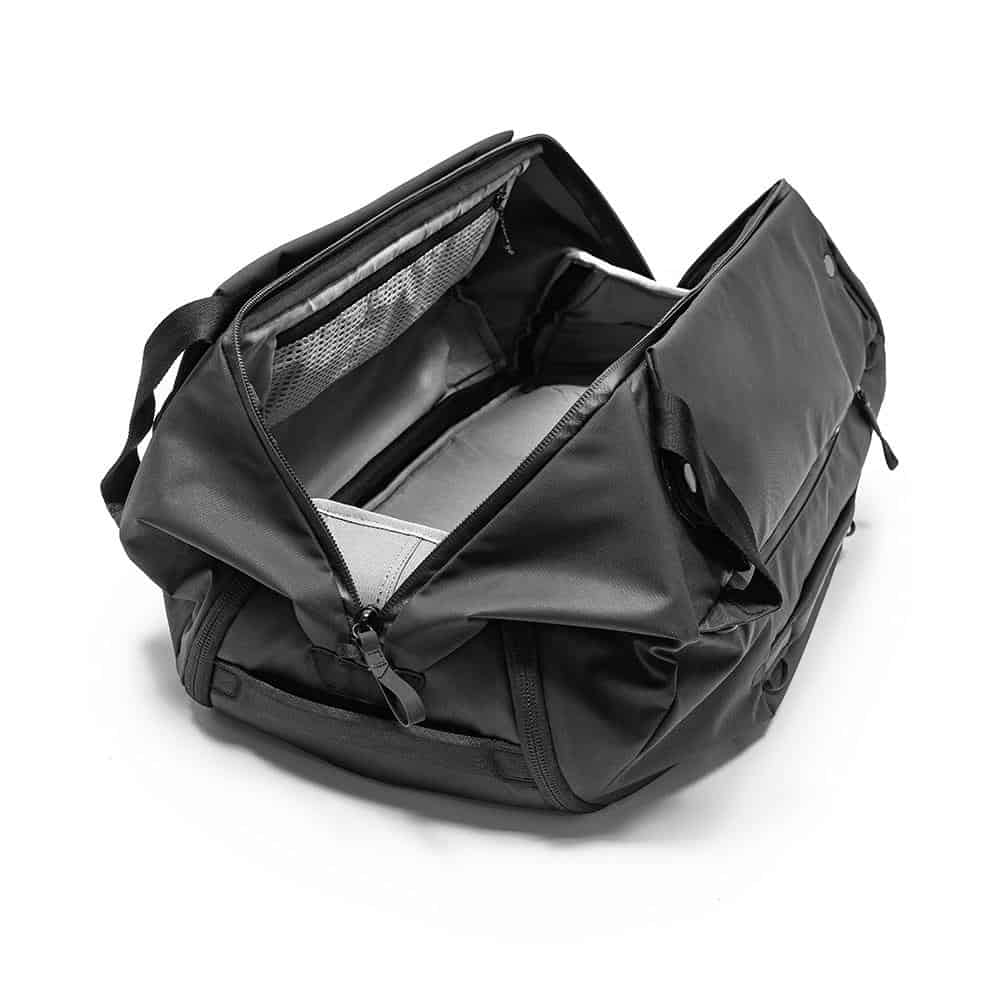 Can maybe get away with it as a carry-on if you don't fill it up. Soft panels means you can stuff it into lots of different spaces. Plenty of room in here for both my wife and I whenever we travel. Could probably fit our 2yo's stuff in there as well.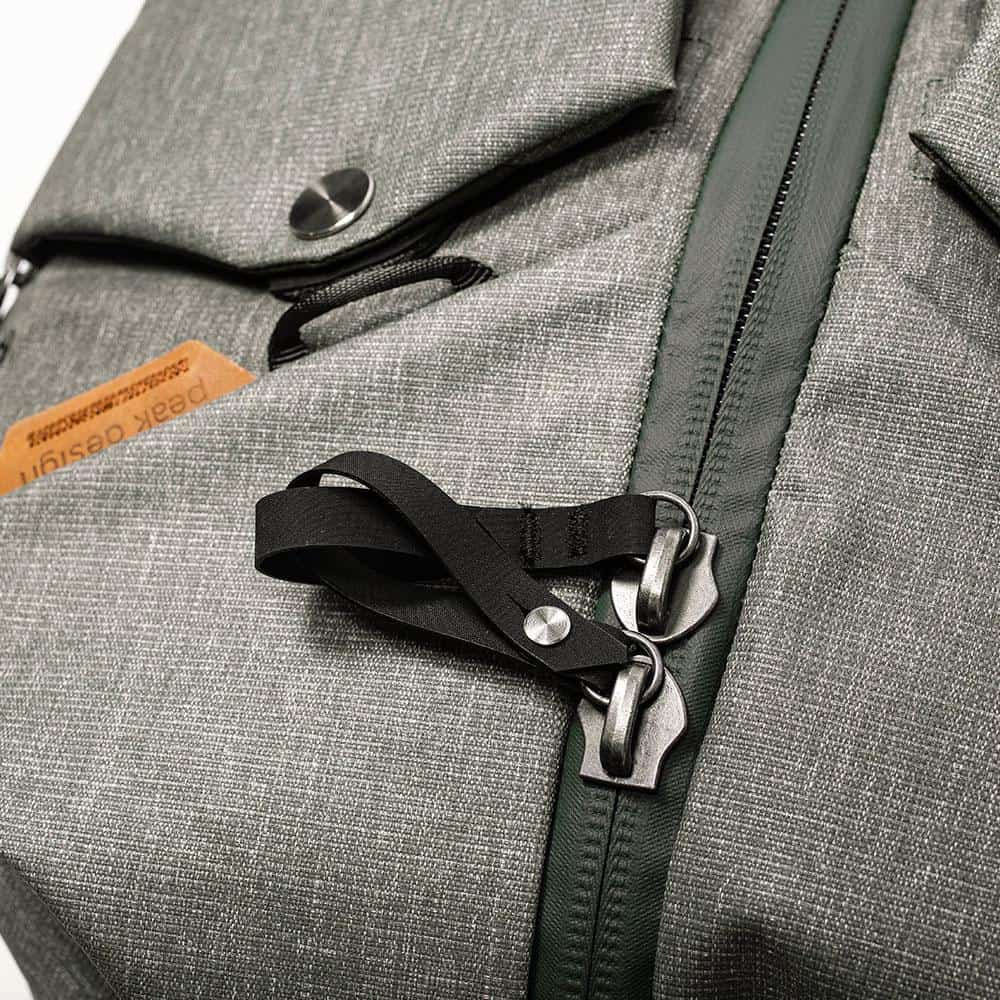 The zippers, handles, clips and straps all instill a bit of confidence in this bag as you're strapping, pulling, hauling, etc.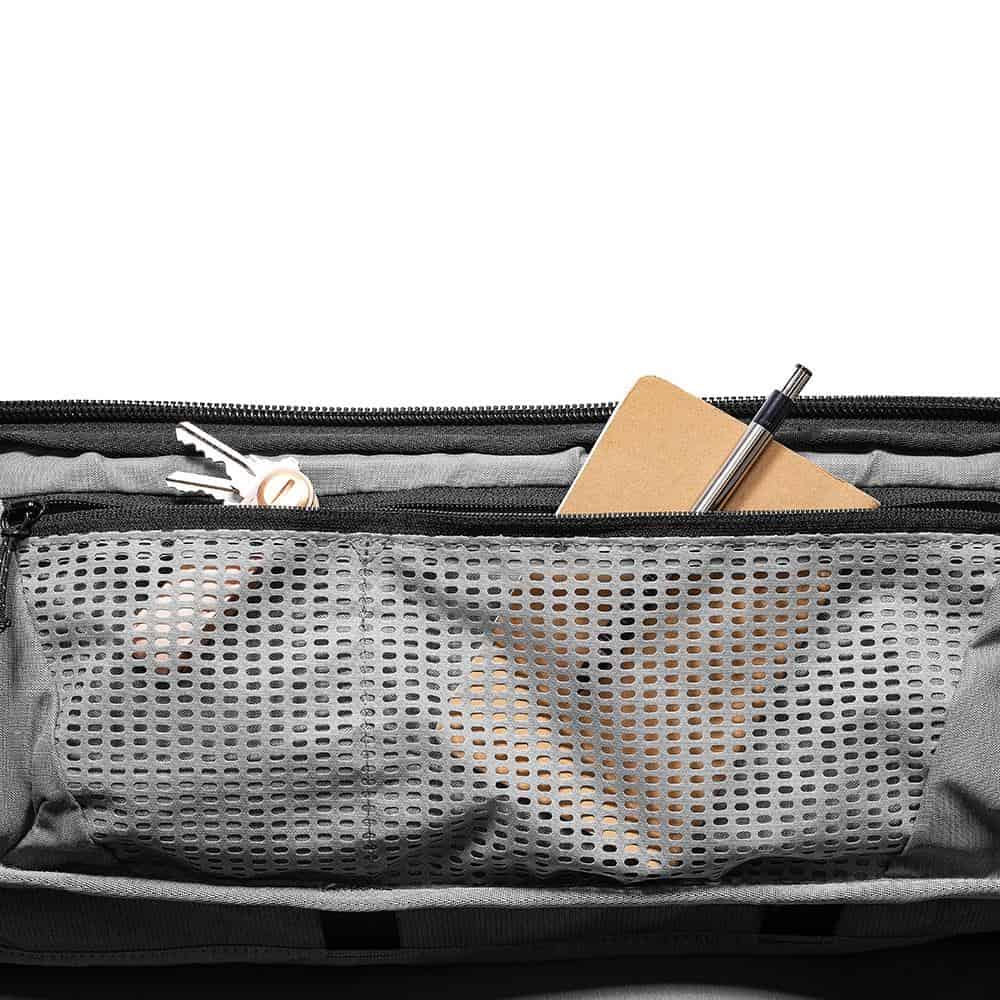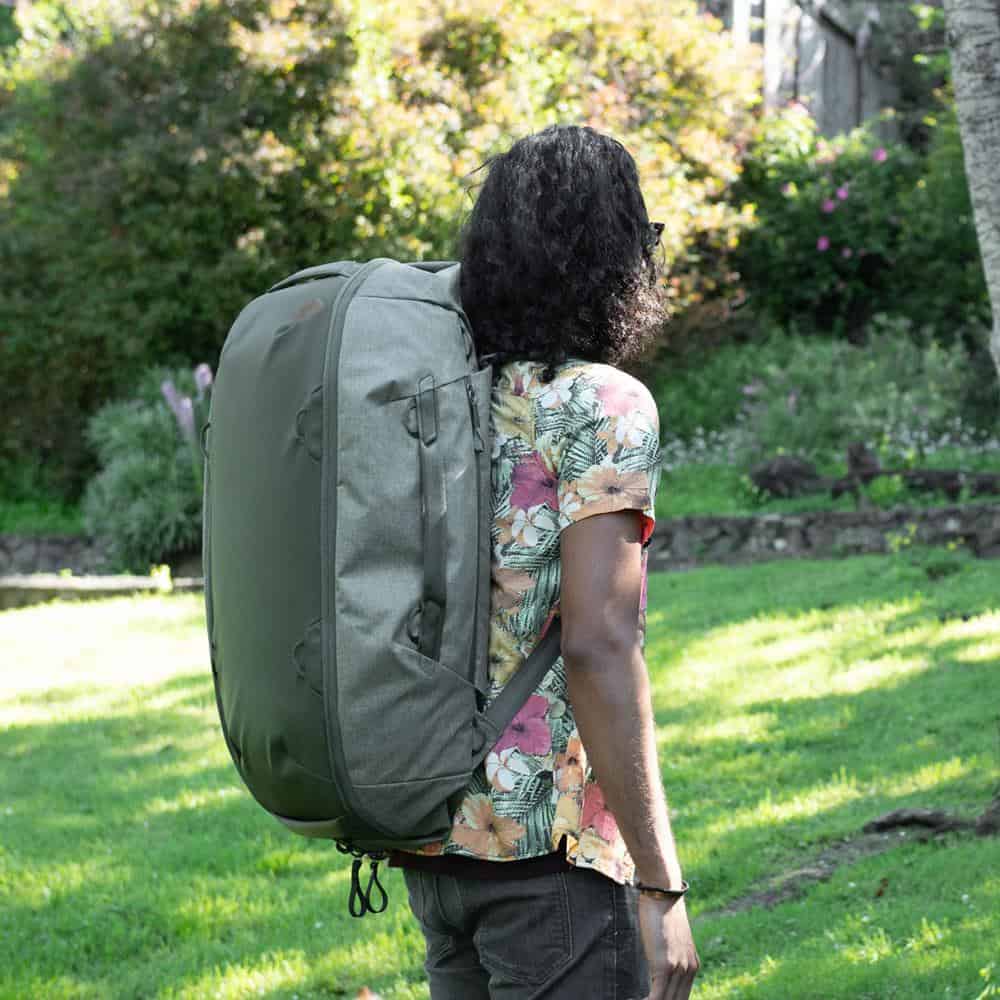 Some people are going to wish there was more padding. Some people may notice a little rub on the neck with the straps. But these straps make this one of the best travel duffels around.
---
---
Other Bags to Check Out:
The Travel Duffel from Aer is an excellent "trunk style" duffel bag, but with a whole smattering of modern travel tools like laptop storage, water bottle storage, and tech organization.
The Outbreaker backpack from Tortuga is a solid 1-bag travel pick. I personally prefer the less bulky (and more spacious) experience of traveling with the Tortuga Setout, so be sure to check out that bag too. This Outbreaker, however, has quite a bit more padding and protection around the entire bag, so if you know you'll have delicate stuff inside you may prefer this one.
The Travel Bag from Nomatic is a solid offering in one bag travel.
A very sturdy and functional sling for a very affordable price, the Metromonger sling from Greenroom 136 is one every sling-person needs to know about
The Monolith Weekender from Heimplanet is one of my favorites because it is very durable and simple. Carries all your shit, and comfortably!