Tom Bihn Synapse 25 Review
One of the highest rated daily backpacks in the world due to it's accessibility, organization, comfort and capacity. Stick to it for some time and you'll see what we mean. Dad-bag looks tho.
More often than I care to admit I simply grab this bag because I KNOW it won't let me down. That's how I feel about this bag.
All the organization is on the outside of the bag, which makes it insanely easy to access everything you need.
Then the capacity inside the main compartment is surprisingly roomy. I'm amazed that I can travel with this bag for 3 weeks and beyond (as long as I've got access to some laundry :).
Also, it's very comfortable to travel with, even when it's completely loaded to the brim. When you pack it for minimal travel all the clothes rest up against your back, so it's soft and comfortable (compared to most bags which place the laptop against the back). I was surprised to see how much I noticed the comfort of this setup.
Tom Bihn also sells loads of accessories you can use with this bag. I use the laptop cache and a few of their pouches that connect to "O" rings inside the bag.
And it needs to be said how much I love the fact that I can use this bag as both a travel bag AND a daily carry bag. Similar to the Wandrd Prvke in that regard, and a feature I find myself really hungry for these days.
If I could combine the functionality of this bag with the look of a GoRuck bag I'd be in heaven. That being said, I reach for this much more often than I reach for the GoRuck. Love this bag!
---
---
---
Other Bags to Check Out:
The Monolith Daypack from Heimplanet is a 22L carry-all daypack made from great materials with a solid aesthetic and plenty of attachments for accessories.
An extremely solid, minimal daily carry with enough tactical connections for you to customize however you want.
The Hideout Pack from Everyman is a solid take on a street/urban/heritage bag with lots of organization at an affordable-ish price point.
A unique daily carry bag with rock-solid build quality and a killer external pocket setup from a classic American brand.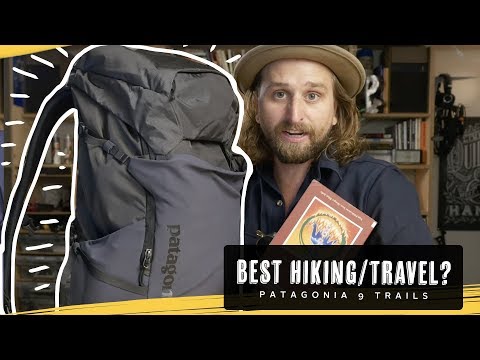 A truly lightweight and sturdy bag that can carry literally everything you can throw at it AND make the load as comfortable as possible to carry.