The Classic Backpack from ISM Review
A very sophisticated and classy take on the classic backpack, but with modern improvements for us tech-workers.
It's a kind of "looks and feels nice" that isn't just appearance. The organization is strong too. Separate laptop compartment, outer pocket, inner pockets, even a flap for charging your phone on the go.
The nylon and leather are excellent and give off a very Mercedes + Gucci kind of feel. I'll bet it lasts for a long time, too.
The price isn't *all* that bad given the quality of the materials and the functionality of the organization.
I *do* kind of wish there was some dimension in some of these smaller pockets built into the bag. Not a deal breaker though, since most of us buying the bag are doing so for the high-fashion aesthetic.
All in all I think this guy did a great job with this bag.
---
Build Quality:Sub-Par Satisfactory Excellent
Water Resistance:Sub-Par Satisfactory Excellent
Internal Organization:Sub-Par Satisfactory Excellent
Carry Comfort:Sub-Par Satisfactory Excellent
Doesn't Look Weird:Sub-Par Satisfactory Excellent
---
---
Other Bags to Check Out: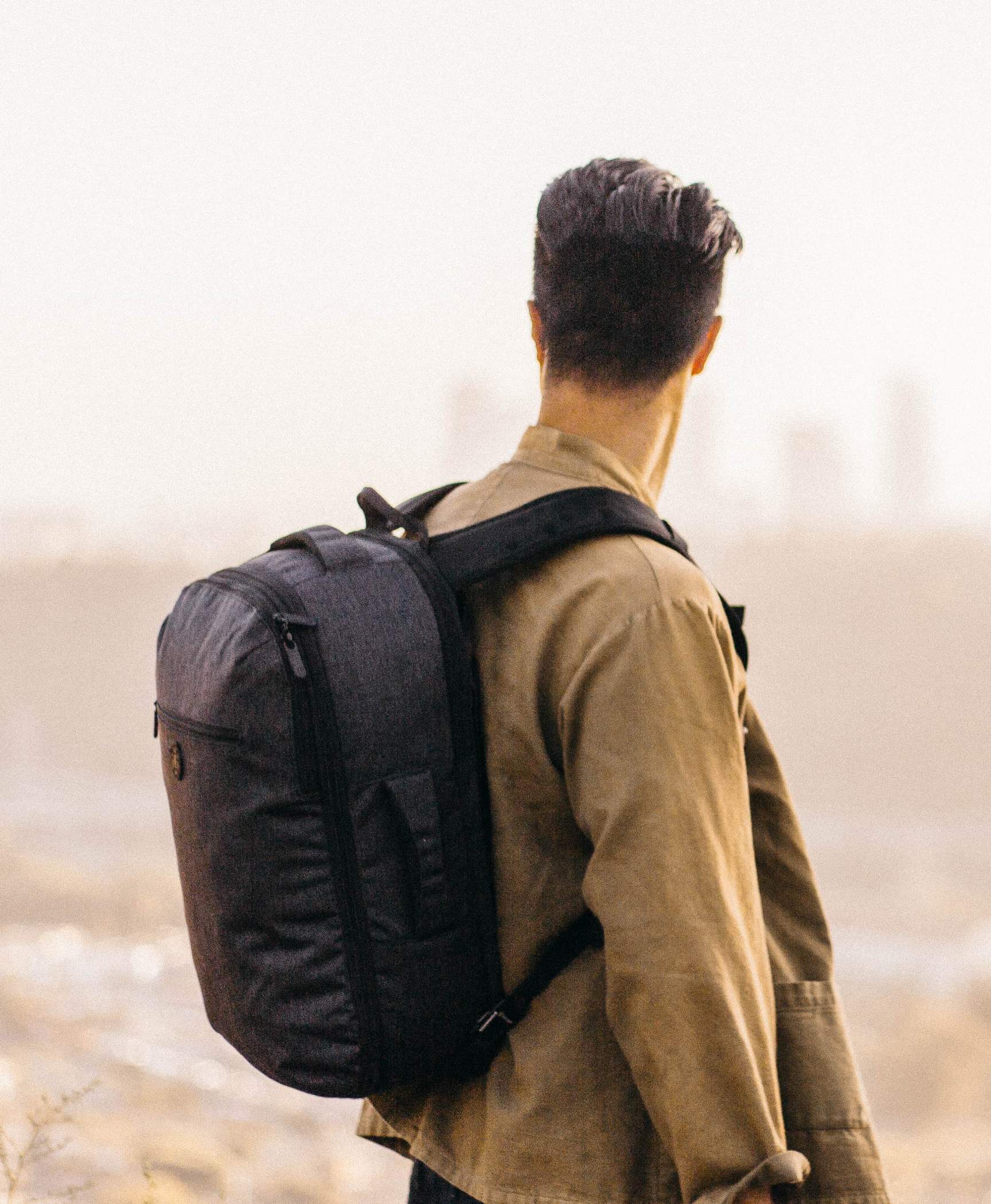 The Setout Laptop Backpack from Tortuga is an excellent bag for minimal travel AND daily carry.
A very innovative backpack for either large daily carry or serious travelers who need one bag for both travel and daily carry. This is a winner for me in the medium size 1-bag travel category.
The Day Tote from Qwstion is a remarkably designed bag that's surprisingly awesome to use.
Ok, these bags from Nomatic are chock full of pockets. There are 2 different bags: the Travel Pack expands up to about 30L, perfect for short trips and minimal travel. The Backpack is 20-24L daily carry. Both are very sleek and, like I said, so many pocketzzz!