Topo Mountain Briefcase Review
The Mountain Briefcase from Topo has been one of my favorite personal daily carry bags due to it's look and feel as well as the perfect size for my style of daily carry.
The aesthetic is like vintage 70s mountaineering meets so-cal meets startup scene. I just dig the look.
It carries as a briefcase or a backpack. The backpack straps feel really nice and tuck way easily. I wish they had a different handle for the briefcase mode, however (it's thin and kind of  cuts the hand a bit).
It's size is slim and narrow, perfect for those of us who don't need to carry very much. It's so narrow, in fact, that it can be a little challenging getting a 15″ computer out of the laptop compartment. I showcase what I mean in the video.
I do wish there was a better organization in the front pocket. It's a loooooong zipper and pouch, and anything in there just gets jumbled together and difficult to find. See the Filson 24hr Briefcase for a front pocket style I really love.
All in all I love this bag and it'll be in my personal quiver for as long as I allow myself more than 1 bag.
---
---
---
Other Bags to Check Out:
One of the internet's most beloved backpacks due to its accessibility, organization, build quality and capacity.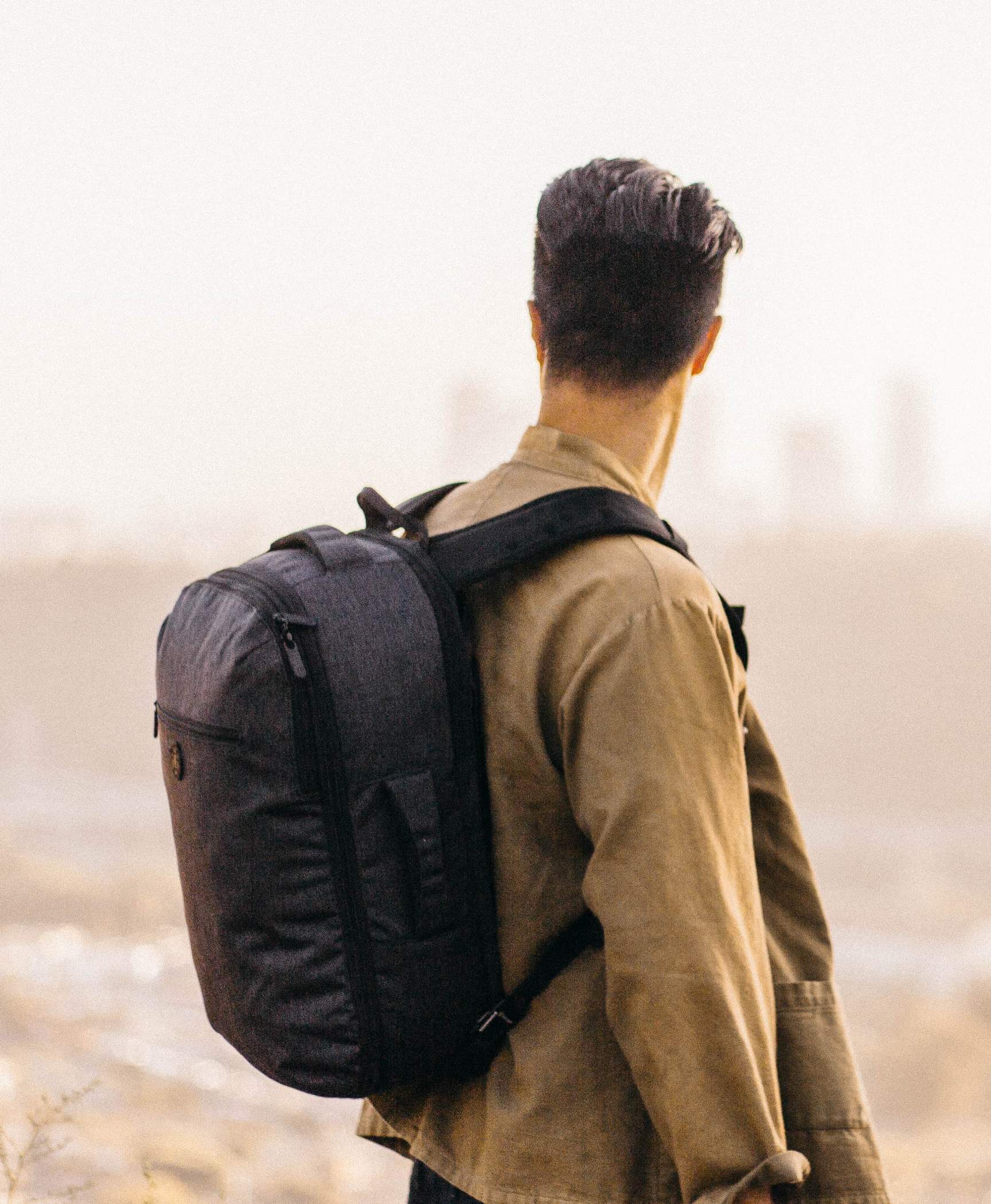 The Setout Laptop Backpack from Tortuga is an excellent bag for minimal travel AND daily carry.
A very sophisticated and classy take on the classic backpack, but with modern improvements for us tech-workers.
Easily one of my favorite bags for serious urban and outdoor daily carry. The Alpha 31 from Remote Equipment is a delight to use and will remain durable for years and years.
This very packable bag from YNOT is SUPER minimal, very simple, and a favorite choice of mine for packing away into a larger travel bag for daily use.