Tortuga Outbreaker Backpack Review
The Outbreaker backpack from Tortuga is a solid 1-bag travel pick. I personally prefer the less bulky (and more spacious) experience of traveling with the Tortuga Setout, so be sure to check out that bag too. This Outbreaker, however, has quite a bit more padding and protection around the entire bag, so if you know you'll have delicate stuff inside you may prefer this one.
This bag also boasts excellent padding and comfort. The straps, lumbar support and hip straps on this bag are killer. They do, however, contribute to the bulk of the bag.
This bag also has a ton of pockets and organization throughout. Tortuga do a good job of creating a single pocket for your tech stuff.
And finally, it's really well built. The water resistant fabric, the zippers, the stitching and shoulder harness, all of it is built strong.
If you need a massive bag with good protection for your belongings, then this is a solid option because it's got the comfortable straps and plenty of pockets.
---
Material Choice:Sub-Par Satisfactory Excellent
Though I dislike the bulk of this bag, the materials are really durable and protective.
Build Quality:Sub-Par Satisfactory Excellent
Really solid build quality. Great foam and mesh and stitching.
Water Resistance:Sub-Par Satisfactory Excellent
External Access:Sub-Par Satisfactory Excellent
Internal Organization:Sub-Par Satisfactory Excellent
Carry Comfort:Sub-Par Satisfactory Excellent
Tortuga have great harness systems. very chunky and bulky, but comfortable.
Doesn't Look Weird:Sub-Par Satisfactory Excellent
I think it looks and moves a bit too bulky for me. But, again, super protective for your gear, so you may not feel the same.
---
---
Other Bags to Check Out: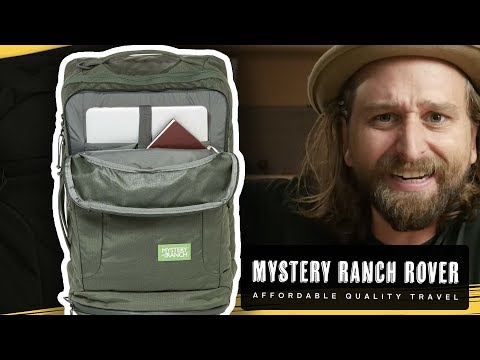 Is this just, like the most quality built affordable carry-on travel backpack? It just might be.
The Hideout Pack from Everyman is a solid take on a street/urban/heritage bag with lots of organization at an affordable-ish price point.
The Tristar from Tom Bihn is an excellent almost business-class duffel/backpack conversion bag that makes for excellent use in transit.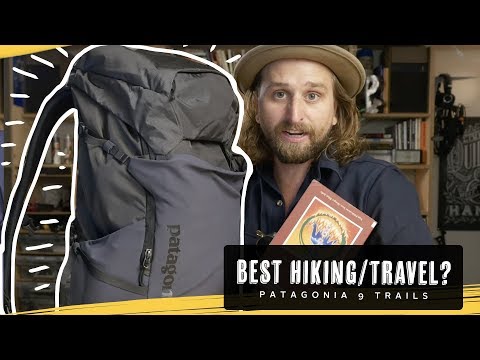 A truly lightweight and sturdy bag that can carry literally everything you can throw at it AND make the load as comfortable as possible to carry.
The Knack Pack from Knack is a surprisingly great backpack for both daily carry and travel... it expands and collapses and has a solid look for professionals out there.