Waterfield Bolt Backpack Review
The Bolt Backpack from Waterfield Designs is a damn classy bag. If I was playing the "raise money" game in the bay area, this is the direction I would go.
The bag is a treat to use. Plenty of pockets, sure, but it's the quality of materials that really spoke to me. (Btw, there are plenty of pockets. One of my favorite pocket configurations of all time!)
Handmade, gorgeous, utterly functional… this thing doesn't cut corners, won't stress you out or leave you high and dry. It's a phenomenal bag and one of the reasons why I love reviewing bags.
---
Build Quality:Sub-Par Satisfactory Excellent
Waterfield make a rustic bag feel not only durable, but elegant.
Water Resistance:Sub-Par Satisfactory Excellent
Internal Organization:Sub-Par Satisfactory Excellent
Carry Comfort:Sub-Par Satisfactory Excellent
Doesn't Look Weird:Sub-Par Satisfactory Excellent
---
---
Other Bags to Check Out:
A compact and more "built for everyday uses" version of their infamous GR1, this Echo pack from GoRuck is the kind of bag you buy once and use for decades.
The Citadel from Black Ember is a daily carry and gear backpack that comes in two flavors: a minimal, sleek version, and a modular, "customize this sucker!" version.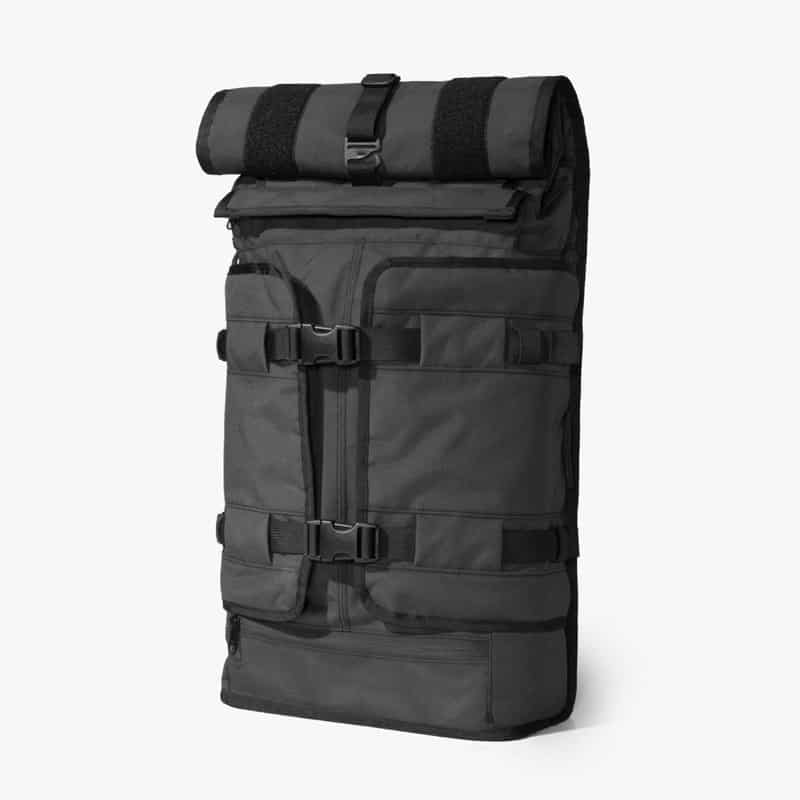 At first glance it looked weird. Then I used it for a couple days. Good god does this bag do it all well. Seriously, so much organization, so well built.
The Atlas Executive Holdall from Waterfield is an excellent large-ish capacity shoulder bag designed to help you shift seamlessly from tech gear to gym gear.
The Day Tote from Qwstion is a remarkably designed bag that's surprisingly awesome to use.