RiutBag X25 Convertible Security Backpack Review
"Convertible. Secure."
The X25 from RiutBag is an utterly functional travel and daily conversion backpack that also has an important security feature.
Totally secure — no one can access this bag when it is on your body.
Travel & daily carry expansion — This sucker expands out to a full size carry on bag, and then in shrinks down to a rather minimal daily carry. One of the best executions of that I've seen.
Well built — cordura, YKK zips, nice thick mesh for comfort on the straps and back panel.
Sorta delightful aesthetic — It's quite a delightful little bag in how it's been designed, the way the materials feel, and the overall vibe of the bag.
But does it suck to access the bag through the back all the time? Kinda. But it's not a deal breaker and that's the price you pay for security and expandability in a stylish form.
---
---
---
---
---
Similar Highly Rated Products: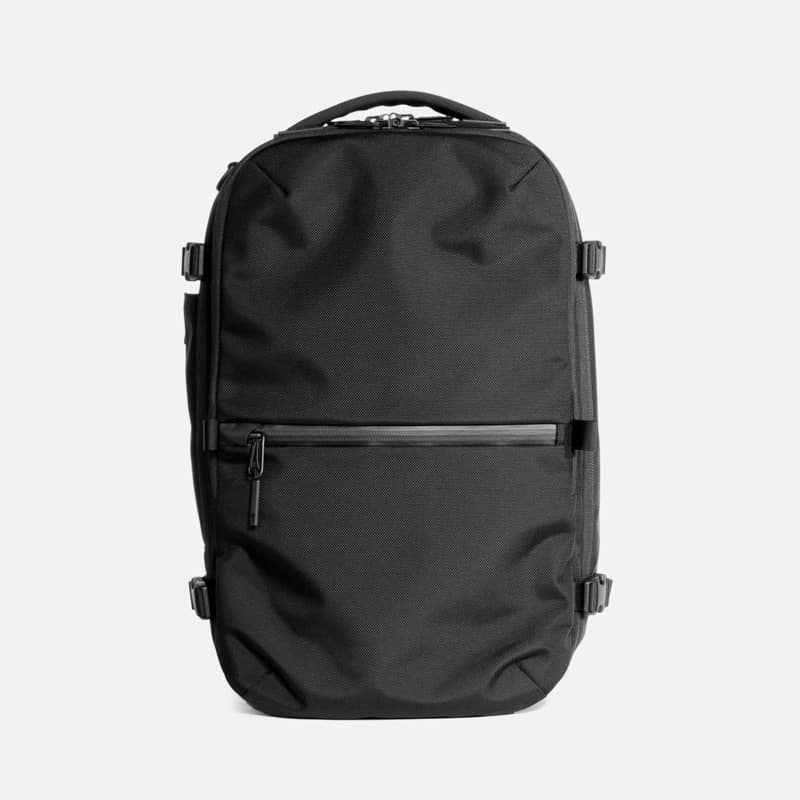 Aer Travel Pack 2.0
Organized. All black.