Tortuga Homebase Backpack & Duffel Case Review
"Light. Tough."
The Homebase series from Tortuga features this incredibly lightweight sailcloth material that's water resistant and super strong. (It feels light and scary! But it's damn strong stuff.) This makes for an incredibly light and resilient travel bag.
The Homebase Backpack is one of my personal favorites because it's just a simple tech pouch with the right amount of capacity for minimal travel. I only wish it looked better as a daily carry once I got to my destination.
And the Homebase Duffel Case is one of my favorite bags for when you need to bring everything. It's huge! But it still fits in carry on. Honestly, I'm amazed how comfortable it was to carry this thing while it was completely packed out with the included shoulder strap.
These two are meant to be used together for those #DigitalNomads out there. The duffel case is like one of those old school trunks, like the kind people took on the titanic, or to Deadwood in a horse-drawn buggy.
My personal take: if I were doing a very long trip, I would use the Duffel Case as my "carry all," the thing I shove everything into. Then I'd take a small daily carry bag (either smooshed inside the Duffel Case or carried with me) to use once I get to my destinations (think working at the cafe, short hikes, boat rides, etc. I don't like to do that stuff with a big-ass bulky travel bag).
---
---
---
---
---
Similar Highly Rated Products: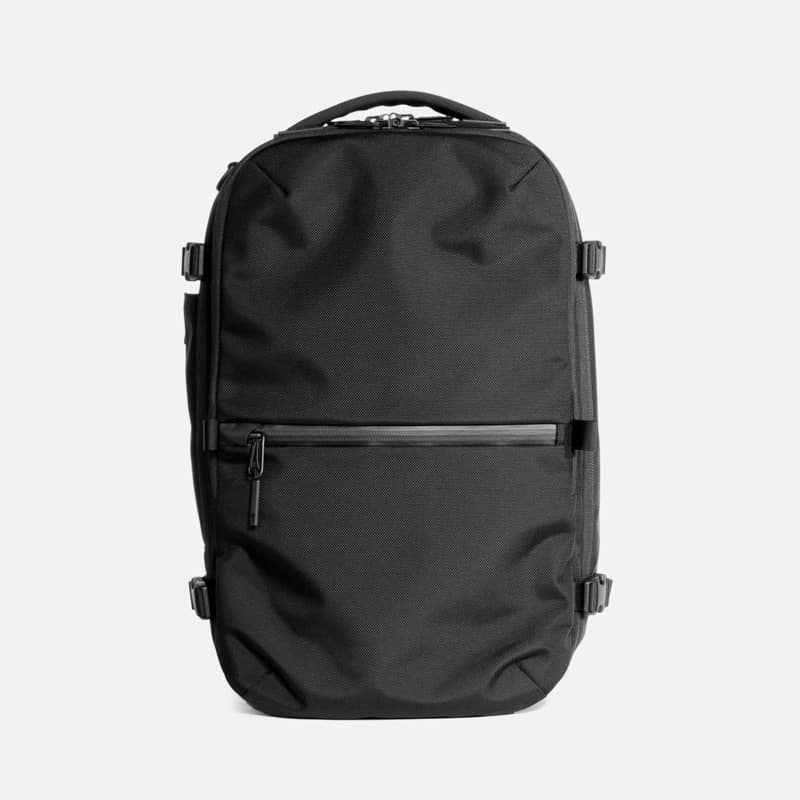 Aer Travel Pack 2.0
Organized. All black.