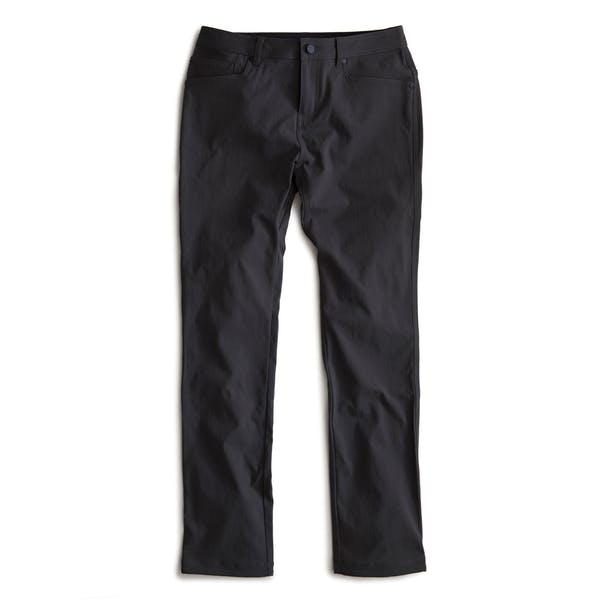 I'll be reviewing new clothes for travel here and keeping a list of my favorites. Watch the video below and then check out the updated list of pants.
Updated List of Favorites:
Western Rise AT Slim Rivet Pant: http://bag.gg/WestRise — the best for a lot of us (but not everyone!). Fit's well, stain resistant, a little stretchy, looks like a jean… maybe a little stiff but one of the best for the most occasions.
Western Rise Alloy Chino: http://bag.gg/WestRise — similar to above but for the bigger ones of us dudes because it's more relaxed/loose fit.
Chrome Brannan Pant: http://bag.gg/ChromeBrannan — LOVE these guys, super stretchy, super comfortable, maybe TOO comfy, because they can sometimes feel and look a little too informal for me. These are like the punk lululemon pant for dudes. I ain't fuckin' self conscious about wanting to be comfortable as shit! #baller
Outlier Strong Dungaree: http://bag.gg/Outlier — this company is harder to get a feel for because they're so art-house in their other products, but these pants are pretty much legit as fuck. Not very much stretchy, but for some reason it doesn't seem to suck that much. Something about the way the material moves and feels on the skin. These ones are a little more formal, a little more "nice" as my mom would say.
Ministry of Supply Slim Kinetic Pant: http://bag.gg/MinSuppKinetic — holy fuck these things are fucking incredible for anyone who needs to wear suits ever! I never do, and these are just a tad too formal looking for my daily vibe. But i've thought about changing my whole look because of these guys! Maybe I could wear some shit like this and people will think i'm a banker or rolling in the dough! Fuckin' awesome formal pants tho.
ColdSmoke Terrain Pant: http://bag.gg/Coldsmoke — these ones I have a love/hate relationship with. Wish they were more stretchy/comfortable, but I love the way they look. These pants are for you sleeker guys who honestly don't find it too hard to look good. These pants will take you up from your basic levi's and the women (or men) won't be able to resist your goddam flawless aesthetic! #jealous
Olivers Bradbury Jogger: https://oliversapparel.com/products/bradbury-jogger?color=black — very interesting company. These pants are smooth and clean, but I'd probably opt for some lulu's men's pants, honestly. These are simple, clean, very classic, honestly a workout pant designed for getting cocktails in. Which is what I think some nicer lulu pants are like.
Coalatree Trailhead Pant: http://bag.gg/CoaltreePants — oh man, real comfy. But a little too… I don't know… outdoorsy? Like, I feel a little too much like the hippy I really am in these pants and I'm not ready to look like that yet. But if comfort is your aim, these fuckers are excellent.
Tentree Alder Pant: http://bag.gg/TenTree— I want to like this company so much (because of their environmental values) that I asked for some pants from them. These are… I think if I was 10 years younger these would be the dopest pant to me. As it is, a really stylish, casual, organic pant with a great thicker fabric feel. Some of you, I'll bet, are really drawn to these.
Imperial Motion Chapter Slim Chino: https://imperialmotion.com/collections/mens-pants/products/chapter-slim-chino?variant=1306439548942 — I'm pretty sure these are the same pant, but it's been updated. Worth a try… cuz I love the old version of these pants.
Coldsmoke Sirocco Pant: http://bag.gg/Coldsmoke — this one is the one i'm most drawn to of all of these and the one I think the least others would be drawn to. It's like the alan watts of pants… it's flat, simple, essential, honest, dignified, not a child. Not stretchy, not the best for yoga and climbing and stuff, but pretty goddam good at just about everything else… that is, if you can get the look right for you. It's a WEIRD look to pull off if you aren't working it pretty hard.
---