Wandrd Prvke Rolltop Backpack Review
"Rugged. Techy."
A very functional (and stylish) bag for both urban and outdoor use with solid durability, decent organization and side-access for optional camera cube integration.
---
I find myself recommending this bag to many people in my life because it satisfies durability and tech organization (with caveats) with a kind of modern classic look.
Highly recommended for camera folks who like the look of this bag. For everyday carry use the organization can be a little un-natural.
But durability and expandability are on-point here.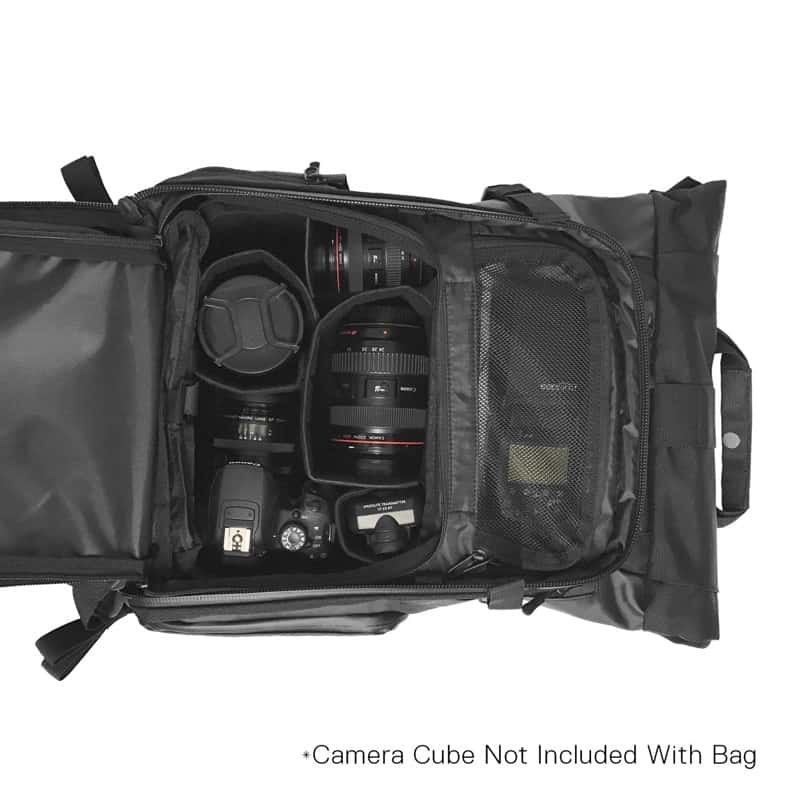 Optional camera inserts with side camera-access door make this a very unique bag for camera users. The updated Wandrd camera cubes are great quality.
The laptop compartment, optional camera cubes, rugged exterior, urban/outdoor vibe make it a killer backpack for digital nomads.
The bag certainly hits a kind of "overall versatility" that is hard to find. The protection + durability, the looks, the back padding, the rolltop, etc.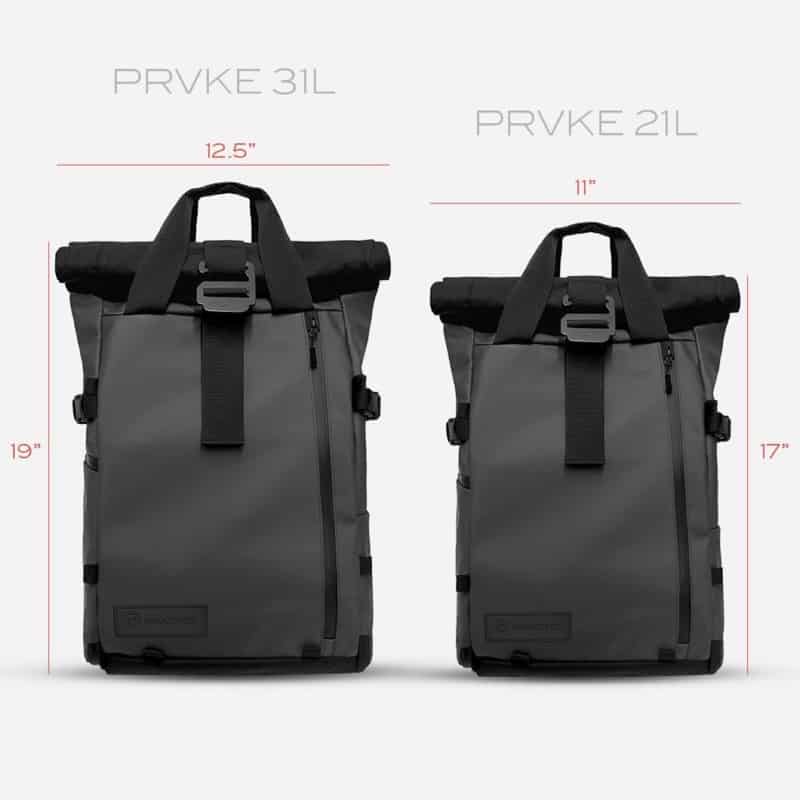 The big one is pretty damn big on smaller frames.
We like the 20L for daily carry and minimal travel and the 30L for bigger bodies and longer trips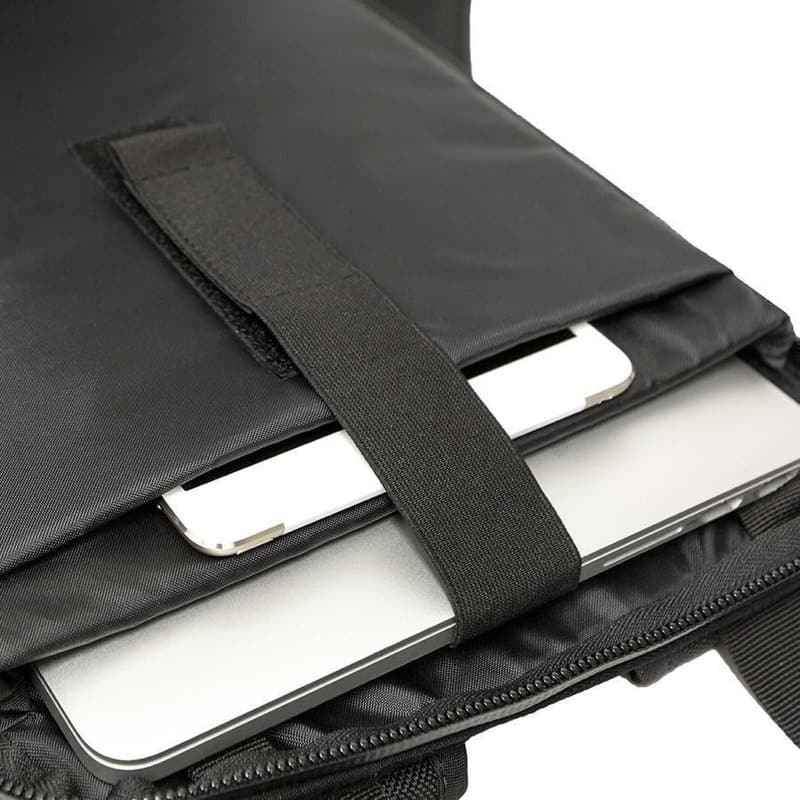 One of my challenges with this bag is that there's quite a bit of organization, but it's not been great to use in my experience.
Big flat front pocket, quick access top pocket (which works great), secret pocket up against your back, a small zippered side pocket, laptop + tablet compartment, and then a segmentable main compartment accessible through the rolltop and the clamshell zipper on the back.
It's a bag everyone loves the look of, but the use of it can leave you a little lackluster. (One of the best for serious photo/video folks tho.)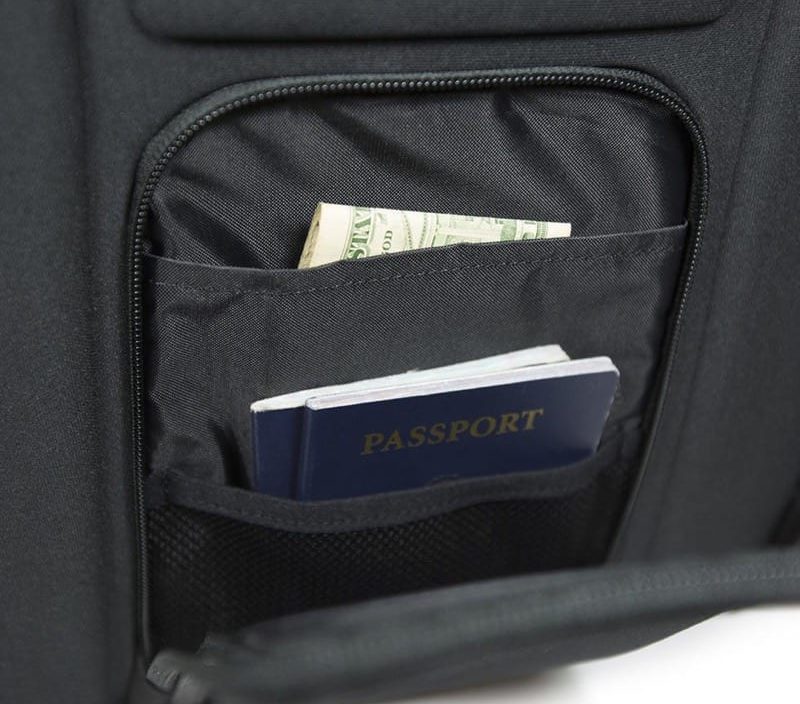 This pocket is actually one of the easiest to access on the whole bag for the owner. You may want to put stuff you access frequently here.
Hoping we'll see an upgrade to this soon with upgraded liner materials.
---
Material Choice:Sub-Par Satisfactory Excellent
The tarpaulin can feel a little rubbery, but it's hard core stuff. The "neoprene" like material on the straps and back panel, also great. The lining and lining-zips, however, feels somewhat thin, lackluster and off-brand to me.
Build Quality:Sub-Par Satisfactory Excellent
Water Resistance:Sub-Par Satisfactory Excellent
External Access:Sub-Par Satisfactory Excellent
Front pocket, quick access top pocket, water bottle pocket, a little secret side pocket, a secret back pocket. None of them are all that lovely to use, but they get the job done and keep the weather out.
Internal Organization:Sub-Par Satisfactory Excellent
There's some very unique ways to setup the internal organization on this bag (including camera cube integration). It can feel a little lackluster to use over time.
Capacity:Sub-Par Satisfactory Excellent
Rolltop means you can expand and carry lots or contract and shrink it up.
Carry Comfort:Sub-Par Satisfactory Excellent
Lots of padding. Laptop against your back.
Doesn't Look Weird:Sub-Par Satisfactory Excellent
This bag has a great look. It's one of the only serious tech/Photo/Video bags that pulls off this kind of look.
---
---
---
Similar Highly Rated Products: