Tom Bihn "The Truck" Review
"The Easy Companion."
The Truck from Tom Bihn is an excellent 25L organized tote with extra comfortable handles and rugged, durable materials. This is our favorite "family adventure tote" at the moment because it's just an excellent bag for beaches, parks and grocery stores.
---
Segment large items in the main compartment. Use the two outside pockets for smaller items like keys and phones. 5 "O" rings around the bag can be used to clip in pouches on leashes so you'll never lose them.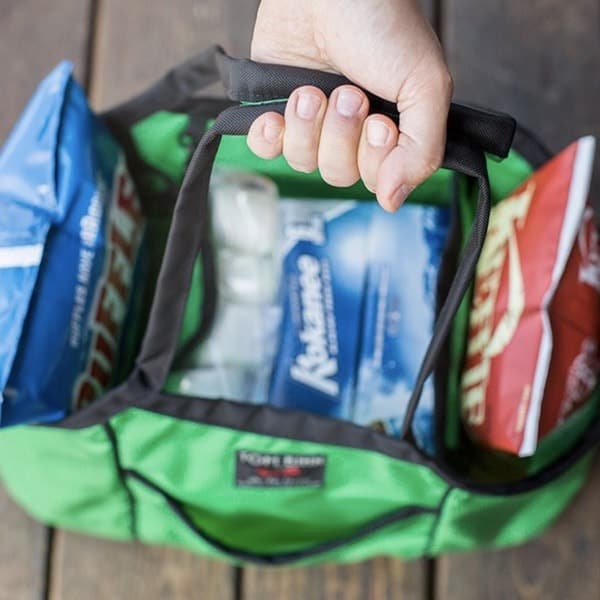 Hand carry is about as comfortable as you can get in a bag. Shoulder carry is nice for when you've got other stuff in your hands. For size, notice the size of the chips bag and the beer in there behind the hand.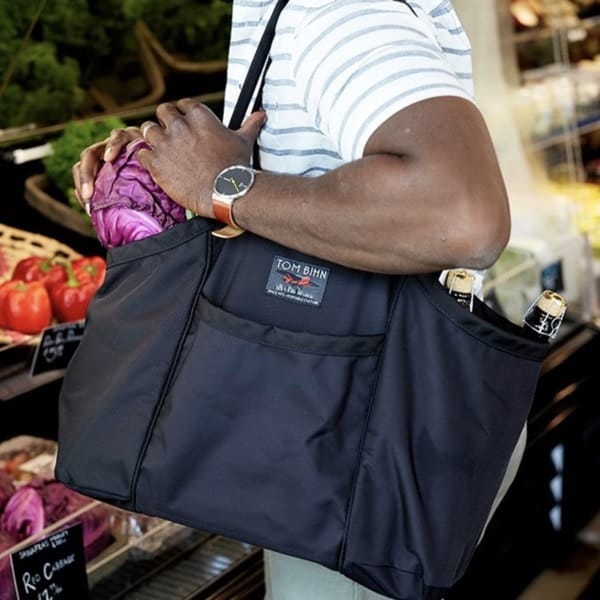 Small-med grocery runs. Beach days. Car camping. Even carry on travel.
---
Material Choice:Sub-Par Satisfactory Excellent
I go with the thicker 525 denier Ballistic nylon because it stands up a bit more. PORON foam handles. Made in USA with fabric from Korea / Japan / U.S.A.
Build Quality:Sub-Par Satisfactory Excellent
Tom Bihn is known for their quality craftsmanship with these materials. Excellent warranty program as well.
External Access:Sub-Par Satisfactory Excellent
The whole thing is one big external access pocket! That's what makes this thing so killer to use - everything is right there where you can see it and grab it immediately.
Internal Organization:Sub-Par Satisfactory Excellent
Internal compartment is broken up into 3 compartments. Side pockets on outside of bag are great for smaller items. 5 "o" rings around the bag for clipping in accessories and pouches so they don't get lost.
Capacity:Sub-Par Satisfactory Excellent
Enough space for a medium sized grocery run, or a couple beach towels, chips and water bottles. Any more capacity and it would get real heavy to carry.
Carry Comfort:Sub-Par Satisfactory Excellent
These PORON padded handles really are nice. And the length of the handle is excellent for carrying over one shoulder.
---
---
---
Similar Highly Rated Products: