Trakke Storr Travel Backpack Review
The Stor backpack from Trakke is a lovely 30L pack for travel and gear moving.
30L capacity — perfect carry on size, easily enough space for a long weekend (or for forever, if you can pack minimally!).
Killer waxed canvas material — British made, feels so dense and nice to the touch, will last for a long time.
Water resistant — all zips and materials are reinforced against water.
Simple and honest — it's ultimately a very simple, honest bag that's useful for travel, gear carry, and loads of other applications.
---
Material Choice:Sub-Par Satisfactory Excellent
Build Quality:Sub-Par Satisfactory Excellent
Water Resistance:Sub-Par Satisfactory Excellent
External Access:Sub-Par Satisfactory Excellent
Internal Organization:Sub-Par Satisfactory Excellent
Carry Comfort:Sub-Par Satisfactory Excellent
Doesn't Look Weird:Sub-Par Satisfactory Excellent
---
---
Other Bags to Check Out:
The Akra backpack from Arcido is designed to be a minimal travel bag with clean looks and plenty of organization and pockets.
A very functional eco-friendly bag, the Wayks One expands and compresses into multiple different functions, making it a great bag for daily and travel use.
A 28L pack with a kind of urban-hiker aesthetic designed to carry everything you need inside with plenty of organization on the outside.
The Outbreaker backpack from Tortuga is a solid 1-bag travel pick. I personally prefer the less bulky (and more spacious) experience of traveling with the Tortuga Setout, so be sure to check out that bag too. This Outbreaker, however, has quite a bit more padding and protection around the entire bag, so if you know you'll have delicate stuff inside you may prefer this one.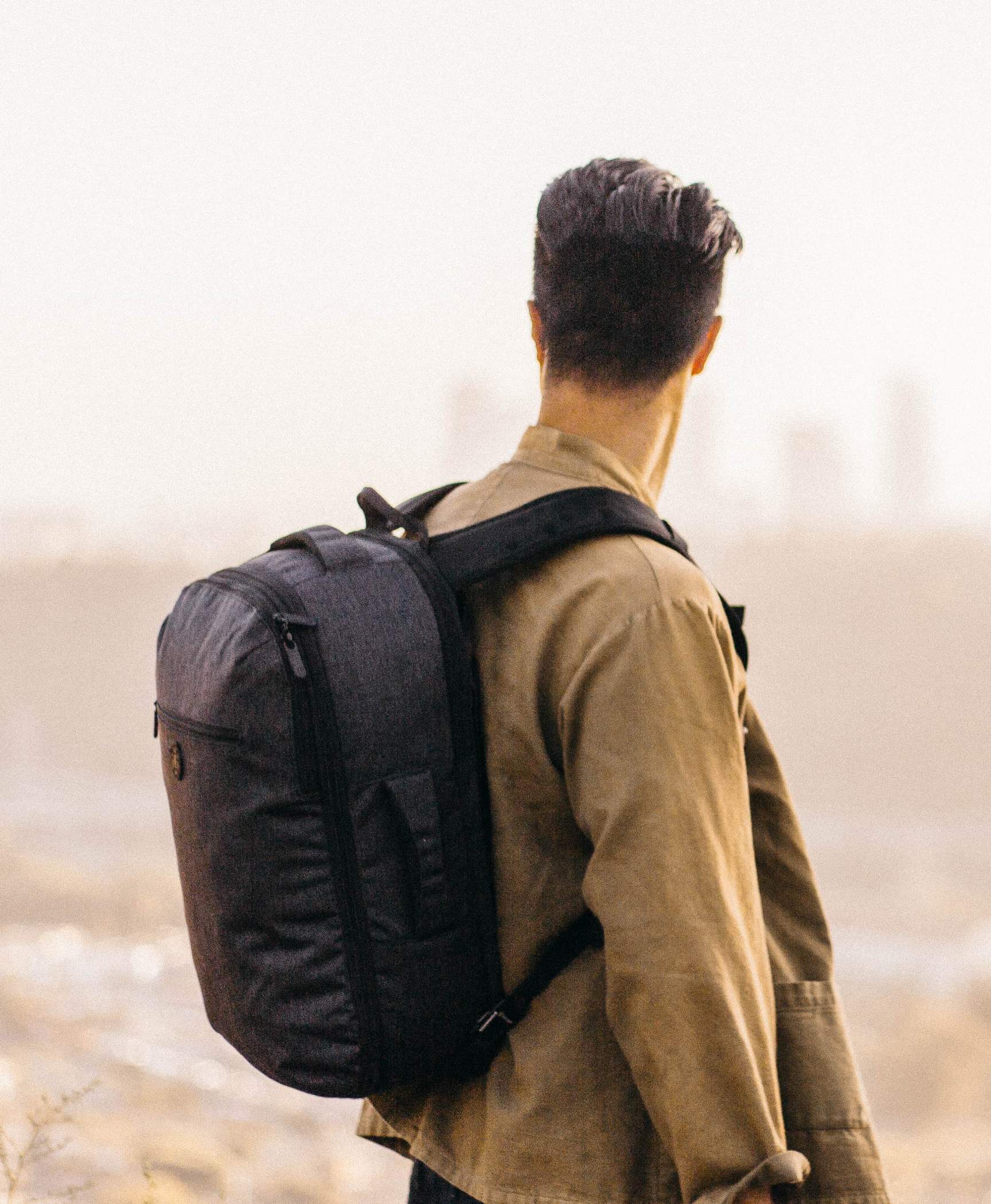 The Setout Laptop Backpack from Tortuga is an excellent bag for minimal travel AND daily carry.