Trakke Storr Travel Backpack Review
The Stor backpack from Trakke is a lovely 30L pack for travel and gear moving.
30L capacity — perfect carry on size, easily enough space for a long weekend (or for forever, if you can pack minimally!).
Killer waxed canvas material — British made, feels so dense and nice to the touch, will last for a long time.
Water resistant — all zips and materials are reinforced against water.
Simple and honest — it's ultimately a very simple, honest bag that's useful for travel, gear carry, and loads of other applications.
---
Material Choice:Sub-Par Satisfactory Excellent
Build Quality:Sub-Par Satisfactory Excellent
Water Resistance:Sub-Par Satisfactory Excellent
External Access:Sub-Par Satisfactory Excellent
Internal Organization:Sub-Par Satisfactory Excellent
Carry Comfort:Sub-Par Satisfactory Excellent
Doesn't Look Weird:Sub-Par Satisfactory Excellent
---
---
Other Bags to Check Out:
The Allpa 35L travel pack from Cotopaxi is a well designed carry-on backpack with security features, solid organization and durable materials.
The Guide Pack from Tom Bihn is a bag geek's boner pill. It's classic design and exceedingly excellent manufacturing make it more like an heirloom than a bag. But this bag also performs great as a travel bag!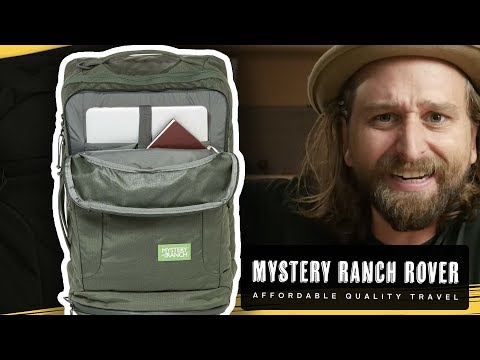 Is this just, like the most quality built affordable carry-on travel backpack? It just might be.
The Monolith Weekender from Heimplanet is one of my favorites because it is very durable and simple. Carries all your shit, and comfortably!
The Venturesafe X40 from Pacsafe is a multi-purpose 40L backpack with a ton anti-theft features.