Nomatic 40L Travel Bag Review
"Weatherproof. Organized."
The Travel Bag from Nomatic is a solid offering in one bag travel.
First of all, it's got tons of organization. That's one of the things you gotta be into when you purchase this bag. It's got a lot of little bells and whistles for organizing your things into their own nooks and crannies. Shoe pocket, water bottle pocket, full featured tech pocket with an RFID area… all that and enough capacity to travel for weeks.
Second of all, it's damn comfortable when you use the hip straps. I was really surprised by this. Because the bag is so rigid, it settles the weight easily on your hips. Honestly, high marks for how comfortable it is to carry this bag.
One caveat on the comfort: the part of the bag that goes up against your back is totally flat tarpaulin (a rubber-like material), which makes for your back getting sweaty. Not the best look. However, it's a small price to pay for the other comfort and capacity and organization capabilities of this bag.
There's a good deal of capacity in this bag as well. I'd say maybe not as much as the Tortuga Setout, but damn near close the largest capacity you can get in a carry on bag.
Tons of organization, comfort, capacity… this thing's stacked!
My Personal Take: I don't love the Nomatic logos so big across the bag, but it's one of the most organization-rich options for large one bag travel. My wife loves this bag cuz she's a total pocket whore. I'm not personally attracted to all the organization that much — as long as I have a place for my laptop and some quick access then I'm good to go. BUT, I do love how it feels to be in transit with this bag on my back. I tend to go more minimal with my bag choice, however.
---
---
---
---
---
Similar Highly Rated Products: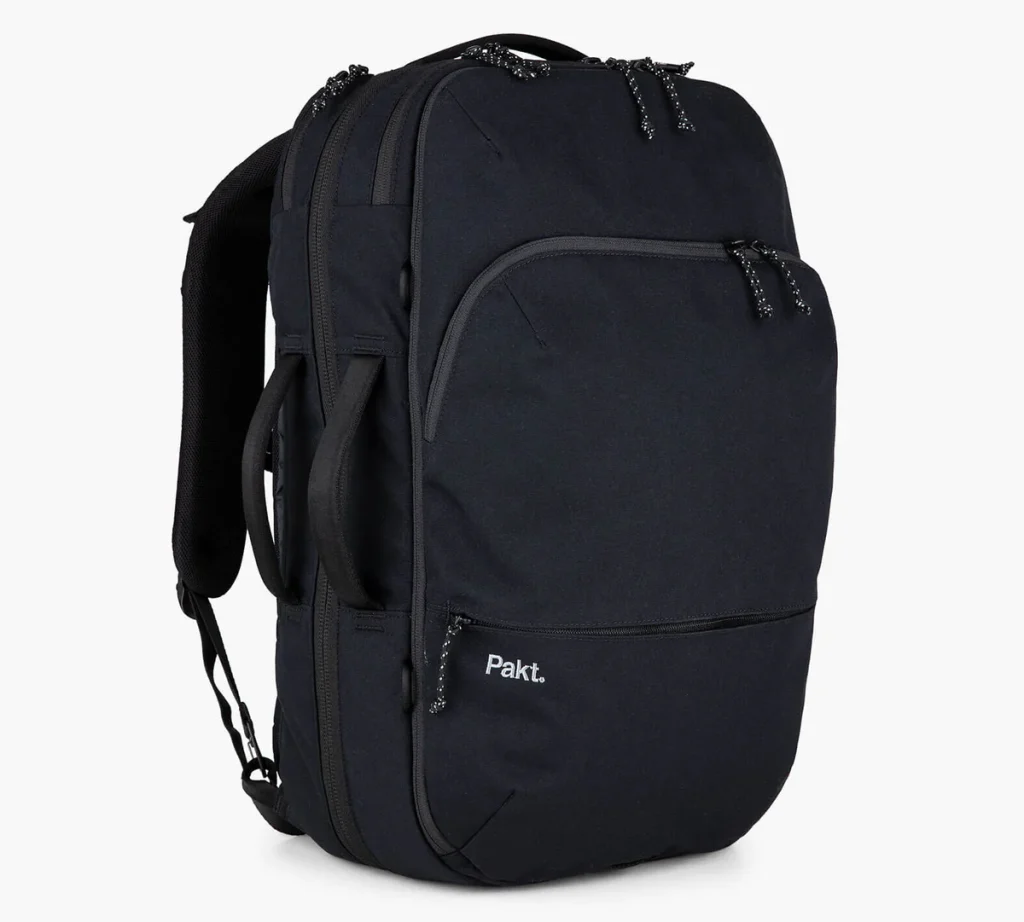 Pakt Travel Backpack
Modern Classic