Bellroy Tokyo Totepack Review
The Tokyo Totepack from Bellroy is a great option for a casual-professional daily carry bag for any of us metro riders and career builders.
---
Material Choice:Sub-Par Satisfactory Excellent
Alright, at the risk of sounding like a Bellroy fanboy, I'm claiming these materials are actually excellent. I love the burly durability coupled with casual-professional aesthetic. Leathers are excellent. Meshes are excellent. Zip pulls. Pop-out pockets, all of it... delightful to use, great performance. (except for that one ipad pocket mentioned in the video, but I aint even mad.) The mesh under the shoulder straps! The feel of the nylon handles! All so solid that the bag easily deserves the extra point.
Build Quality:Sub-Par Satisfactory Excellent
Solid practices. Good stuff. The way the leather is joined on the zip pulls. The quality of the shoulder straps.
Water Resistance:Sub-Par Satisfactory Excellent
Material is great for water resistance. Top zipper is actually not a water sealed zip (which i like aesthetically) so, you know, duck into a cafe when the rain really gets going.
External Access:Sub-Par Satisfactory Excellent
2 front pockets. Solid.
Internal Organization:Sub-Par Satisfactory Excellent
Side pop-pockets, internal mesh pocket, 15" laptop pocket, ipad sleeve. All with great materials (except for ipad sleeve).
Capacity:Sub-Par Satisfactory Excellent
20L capacity. It's tight depending on what you're bringing with you. Highly recommend you don't over-pack this backpack. So, I would think of this as a stylish/casual daily rambler for when I don't need to take a bunch of stuff with me.
Carry Comfort:Sub-Par Satisfactory Excellent
Solid comfort. Small bag, so it's not the hardest thing to make it comfortable. Solid straps. No mesh back, so sweats are likely for warm weather and long hauls.
Doesn't Look Weird:Sub-Par Satisfactory Excellent
Sucker is pretty cute, playful and yet professional-ish. Super useful for so many of us career folks.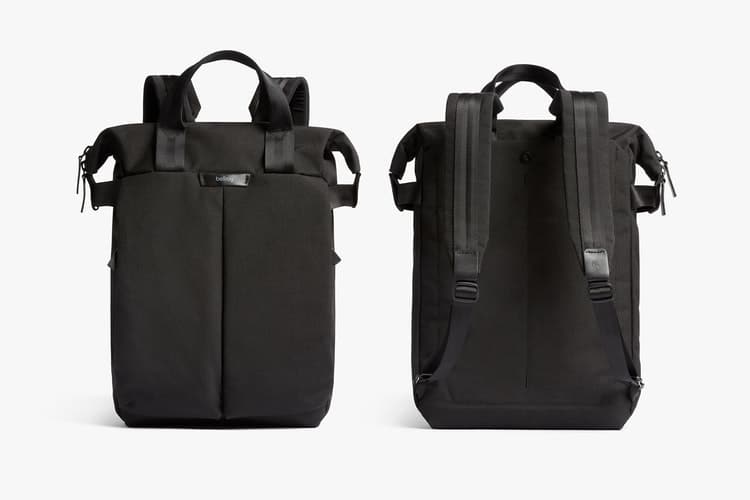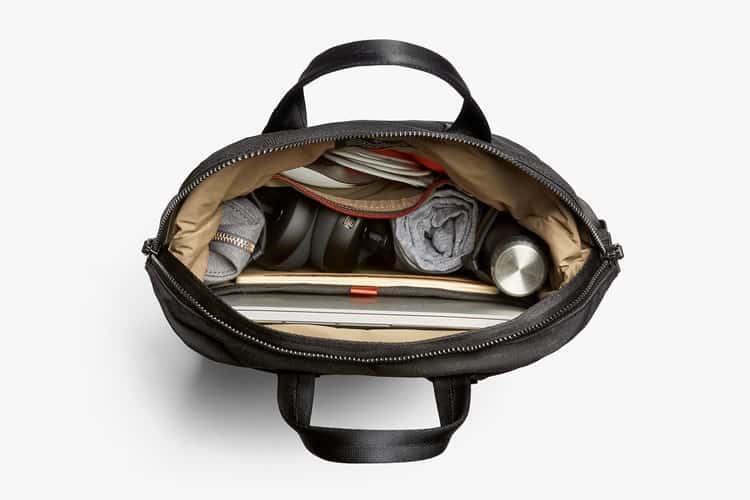 ---
---
Other Bags to Check Out:
A classic daypack with plush and delightful materials and designs and some extra room for whatever kinds of bulky things you may need to carry.
A modern and elegant take on the classic, expandable roll-top bag. Excellent materials, lots of expandable capacity, lovely to use on the regular.
The Wilderness Rucksack from Tanner Goods is a gorgeous, artisan, hand-shucked heirloom bag that your grandpa would be proud of (whichever one of your grandpas was more badass).
The Freerain24 2.0 from Matador is an unbelievably light pack that offers incredible packability and water resistance for your daily travel needs.
A very sophisticated and classy take on the classic backpack, but with modern improvements for us tech-workers.