Filson 24 Hour Tin Briefcase Review
This bag from Filson is easily one of my favorite briefcase-type bags due to it's excellent materials, organization, and classic aesthetic.
It's called the "tin" briefcase because it uses Filson's tin cloth, a thick cotton canvas with an oil-finish wax applied. It's got such a beautiful look and feel, and the wax can be applied again and again over the years.
I truly love the organization and access on this bag. The two big pouches on the front make me pine for this kind of design in every bag I use.
And yea, sure, it's expensive. But the best thing about this bag is it's going to last FOREVER. The leather, the buckles, the canvas, it's all gorgeous and it's gonna last for ages and never go out of style. So, you know, amortize the cost over 50 years and you'll realize it's actually an affordable bag.
If you need a bag for the office or cafe or just for your Hemingway halloween costume, this is the one for you.
---
Material Choice:Sub-Par Satisfactory Excellent
Build Quality:Sub-Par Satisfactory Excellent
Water Resistance:Sub-Par Satisfactory Excellent
External Access:Sub-Par Satisfactory Excellent
Internal Organization:Sub-Par Satisfactory Excellent
Carry Comfort:Sub-Par Satisfactory Excellent
Doesn't Look Weird:Sub-Par Satisfactory Excellent
---
---
Other Bags to Check Out:
This is what I call the "badass bargain option." Everything you need in a daily carry, organized innovatively so it stays fun to use, and it's super affordable.
The Assynt 20L from Trakke is a very stylish, classy daily carry backpack built from Scottish dry-finished waxed canvas to be your companion for any setting in the modern world, from co-working spaces and board rooms to rivers, valleys and mountain tops.
A very stylish and functional bag for both urban and outdoor use that does not let us down in organization, durability and thoughtful design.
The Transit Sling from Heimplanet is a smaller daily sling bag made with an interesting and nice feeling outer material.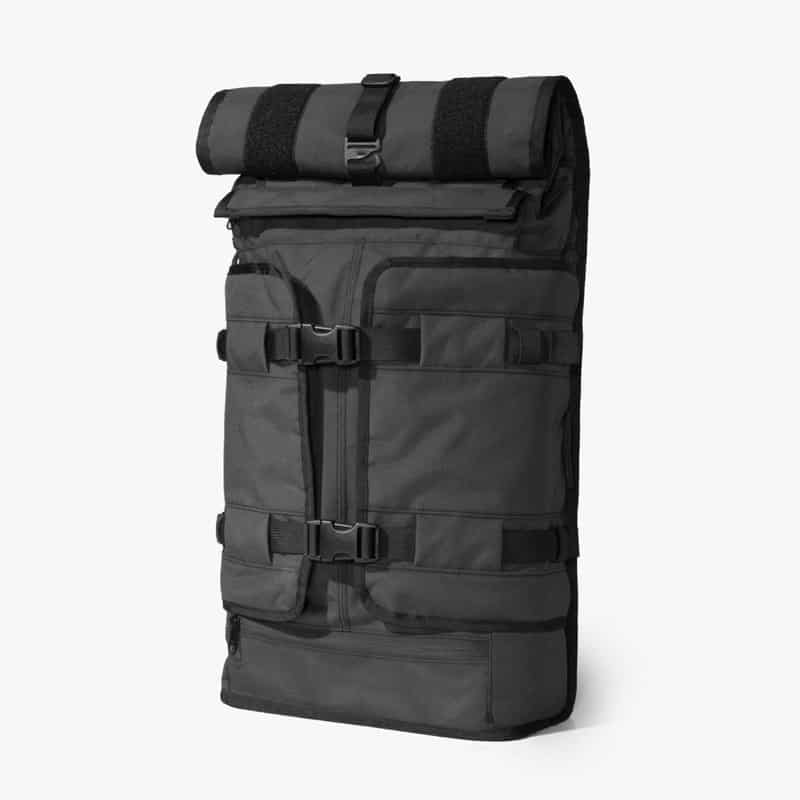 At first glance it looked weird. Then I used it for a couple days. Good god does this bag do it all well. Seriously, so much organization, so well built.