Boundary Supply Errant Backpack Review
An extremely versatile and feature rich bag that doesn't look half bad, the Errant has lots of organization in an innovative pack for everyday use. One of my favorites.
What's so great about this bag is all the innovative tech and organization features (which enable a whole shit-ton of applications for this bag) AND it doesn't look like some extremely technical crazy use-case-specific behemoth. It actually works great as a basic-ass backpack even though it has all these killer features.
Great straps and back support. Very breathable for all you bike commuters out there. Rigid straps that I'll bet will wear in really nicely under heavy use.
Speaking of heavy use, the materials and built are going to last a very long time. 500D Duramax Kodra feels great to the touch while providing a very durable soft shell to the bag. AND all the materials are sourced sustainably from Bluesign approved vendors.
Ok, tons of pockets on the bag, both outside and inside. Secret compartment against your back, side pocket, bottom shoe pocket for gym rats (I use it for more tech organization), lash straps, water bottle pocket… and then on the inside there's some great organization for your laptop, charger, and extra tech.
Tons of accessories you can get for the bag as well… multiple camera cubes (the one that integrates at the top of the bag is actually really nice), extra organization pouches, etc.
---
---
---
Other Bags to Check Out:
The Dayfarer backpack is one designer's take on the perfect bag for work and gym.
The Bolt Backpack from Waterfield Designs is a damn classy bag. If I was playing the "raise money" game in the bay area, this is the direction I would go.
The Day Tote from Qwstion is a remarkably designed bag that's surprisingly awesome to use.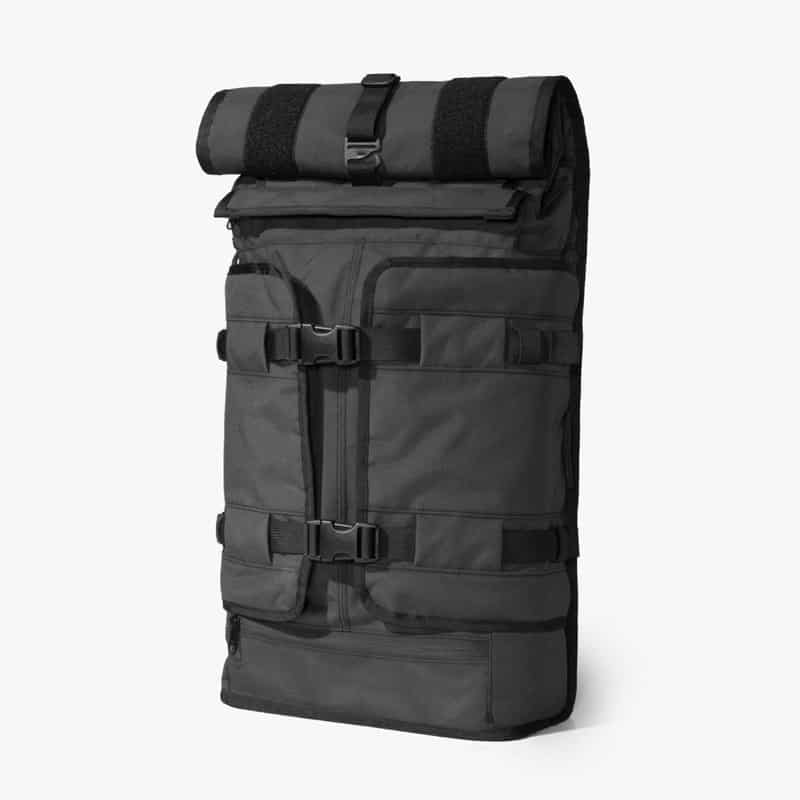 At first glance it looked weird. Then I used it for a couple days. Good god does this bag do it all well. Seriously, so much organization, so well built.
Such a gorgeous piece of kit. Very few bags will patina with you over the years like a leather bag. Very few leather bags are this kind of modern casual.