Tom Bihn Synapse/Synik Review
One of the highest rated daily backpacks in the world due to it's accessibility, organization, comfort and capacity. Stick to it for some time and you'll see what we mean. Dad-bag looks tho.
The Synapse is now available in a few different flavors:
"Synapse" available in 19L and 25L, not clamshell opening, older straps.
"Synik" available in 22L and 30L, clamshell opening, new edgeless straps.

22L is PERFECT for my daily carry needs (a little tight, I gotta get a little funky on the laptop setup, but it's perfect for me).
30L is quite large for daily carry (larger framed people and folks with bigger loads to carry may not think so, tho), solid for travel (although I'd like something that's a little smaller as a daily carry once I arrive).
Video of the SYNAPSE 25: 
More often than I care to admit I simply grab this bag because I KNOW it won't let me down.
All the organization is on the outside of the bag, which makes it insanely easy to access everything you need.
Then the capacity inside the main compartment is surprisingly roomy. I'm amazed that I can travel with the 25L Synapse for 3 weeks and beyond (as long as I've got access to some laundry :).
Also, it's very comfortable to travel with, even when it's completely loaded to the brim. When you pack it for minimal travel all the clothes rest up against your back, so it's soft and comfortable (compared to most bags which place the laptop against the back). I was surprised to see how much I noticed the comfort of this setup.
Tom Bihn also sells loads of accessories you can use with this bag. I use the laptop cache and a few of their pouches that connect to "O" rings inside the bag.
And it needs to be said how much I love the fact that I can use this bag as both a travel bag AND a daily carry bag. Similar to the Wandrd Prvke in that regard, and a feature I find myself really hungry for these days.
If I could combine the functionality of this bag with the look of a GoRuck bag I'd be in heaven. That being said, I reach for this much more often than I reach for the GoRuck. Love this bag!
---
Material Choice:Sub-Par Satisfactory Excellent
Excellent materials from Tom Bihn on these. And lots of material choices to choose from, too.
Build Quality:Sub-Par Satisfactory Excellent
Made in the USA. One of the highest rated bags out there for durability.
Water Resistance:Sub-Par Satisfactory Excellent
All the YKK zips have an aquaguard seal on them, keeping the weather out of your goodies.
External Access:Sub-Par Satisfactory Excellent
Epic. External. Access. Everything's on the front!
Internal Organization:Sub-Par Satisfactory Excellent
The new Synik version adds a laptop compartment.
Capacity:Sub-Par Satisfactory Excellent
Lots of options for which size you want to go with. No matter the size you'll be surprised how much it can actually fit.
Carry Comfort:Sub-Par Satisfactory Excellent
The new Synik straps are some of my favorite of any bag ever.
Doesn't Look Weird:Sub-Par Satisfactory Excellent
It's definitely got some solid dad bag vibes. In smaller size, however, like the 22L Synik or the 19L Synapse, the look is much less "turtle shell" like.
Extra Score:Sub-Par Satisfactory Excellent
It's awesome to watch a company design and iterate over time based on user feedback. Extra points for TB!
---
---
Other Bags to Check Out: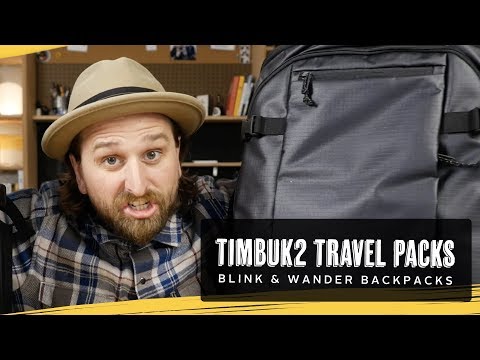 The Blink & Wander packs from Timbuk2 are tough, rigid little numbers for travel with unfortunately weak feeling zippers.
The Axiom 18 pack from Triple Aught Design is a compact, stealthy little daily carry that can handle heavy duty organization and bad weather.
The Outbreaker backpack from Tortuga is a solid 1-bag travel pick. I personally prefer the less bulky (and more spacious) experience of traveling with the Tortuga Setout, so be sure to check out that bag too. This Outbreaker, however, has quite a bit more padding and protection around the entire bag, so if you know you'll have delicate stuff inside you may prefer this one.
The Simple Office bag from Qwstion is an excellent convertible briefcase/backpack with organization and aesthetics that fit many modern city folks.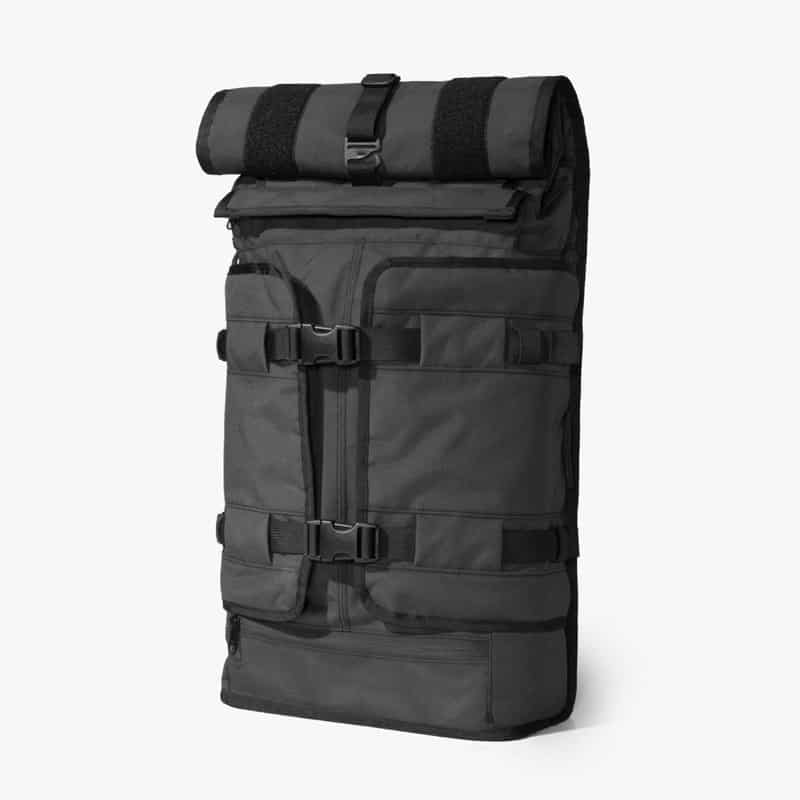 At first glance it looked weird. Then I used it for a couple days. Good god does this bag do it all well. Seriously, so much organization, so well built.