The Frenchie Co. Speed Backpack Review
"Innovative. Fiddly."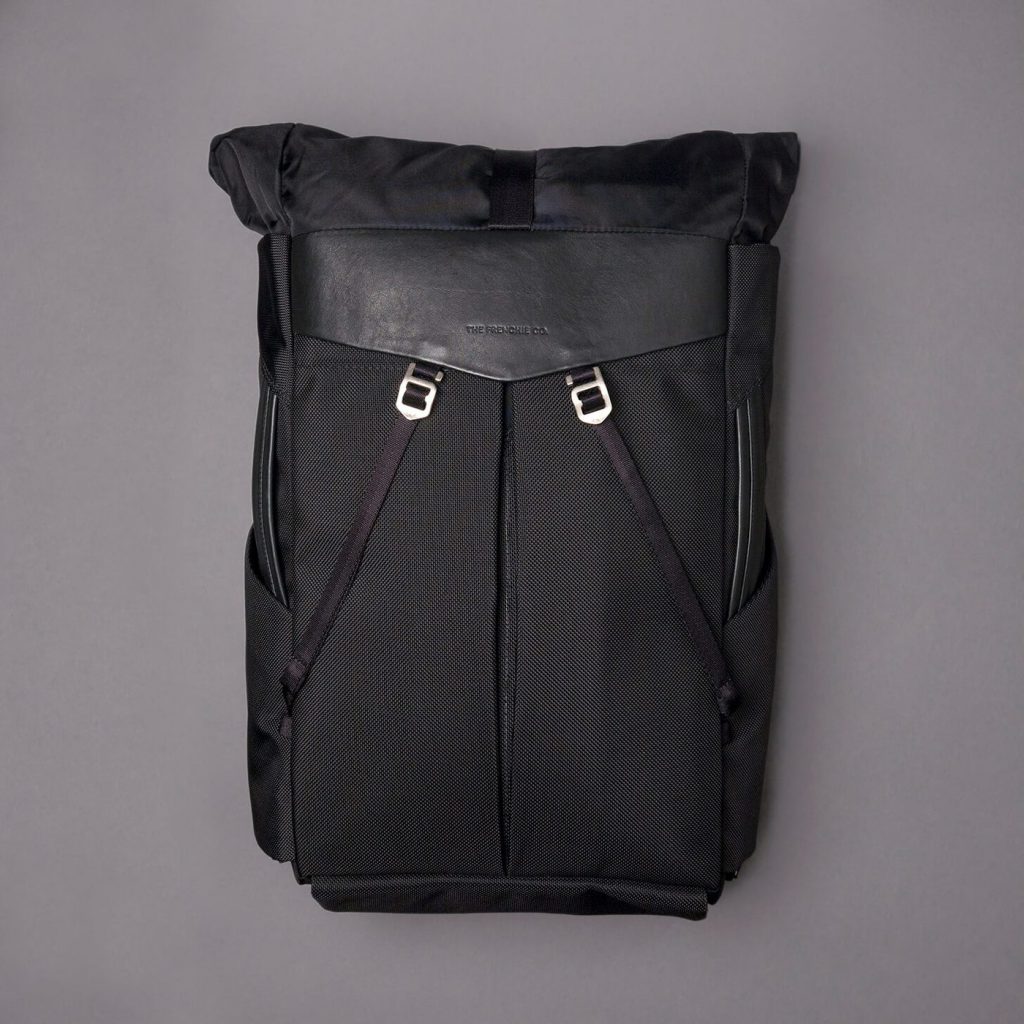 The Speed Backpack is elegant, expandable, and features an innovative magnetic panel design for quick on-body access. Might be too innovative, tho.
definitely something sophisticated/elegant about it
magnetic fasteners slide out from the back panel of the bag for quick access to different pockets, compartments.
easy access to main inner compartment through one side of the bag
lots of g-hooks
gets pretty high anti-theft marks due to the panel design
some people are gonna love this bag
some people are going to be annoyed by this bag
---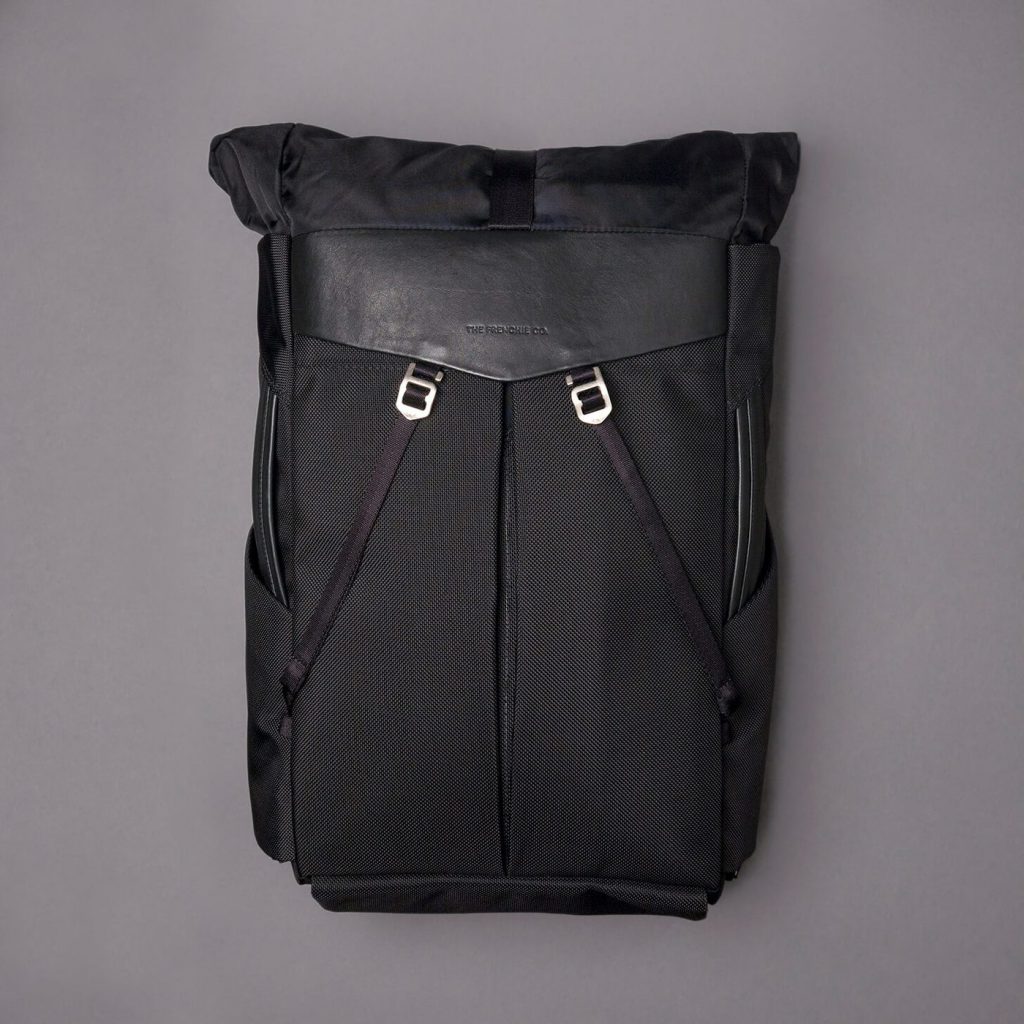 Those front G-hooks are a real pain to get in and out of. Luckily you don't need to use them if you don't want to (and there's so many pockets on this bag you may not use the one on the front they're clasping down).
Two leather side handles just above the water bottle compartments.
Back panel feels comfortable. Lots of padding. Lots of air to cool you.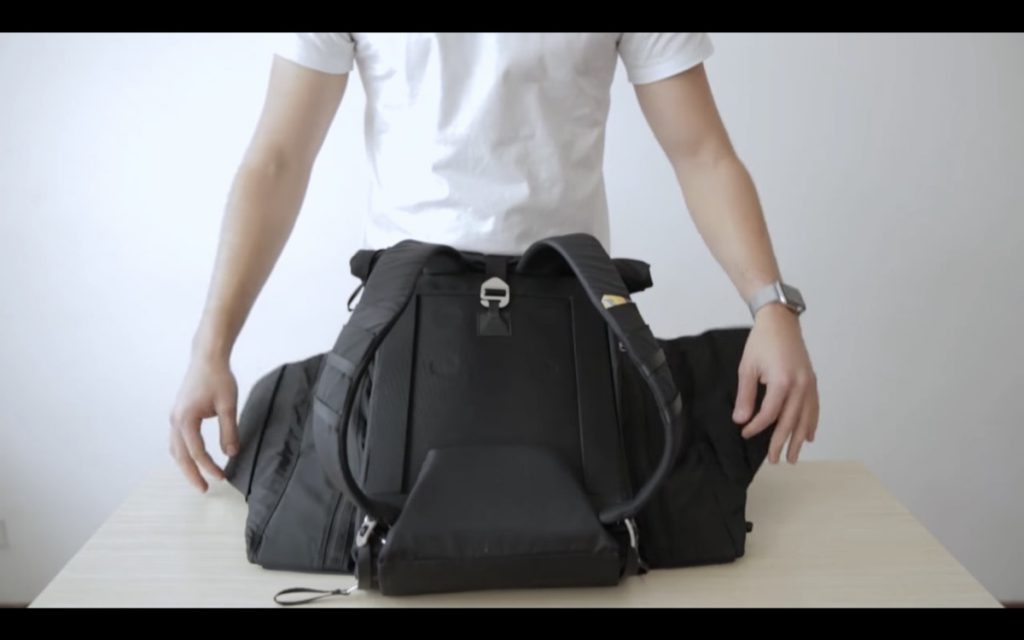 Magnets feel real nice. This motion can feel a little fiddly, though.
Where it shines is in on-body access.
These panels also have an anti-theft quality because they hide the zippers for all your compartments.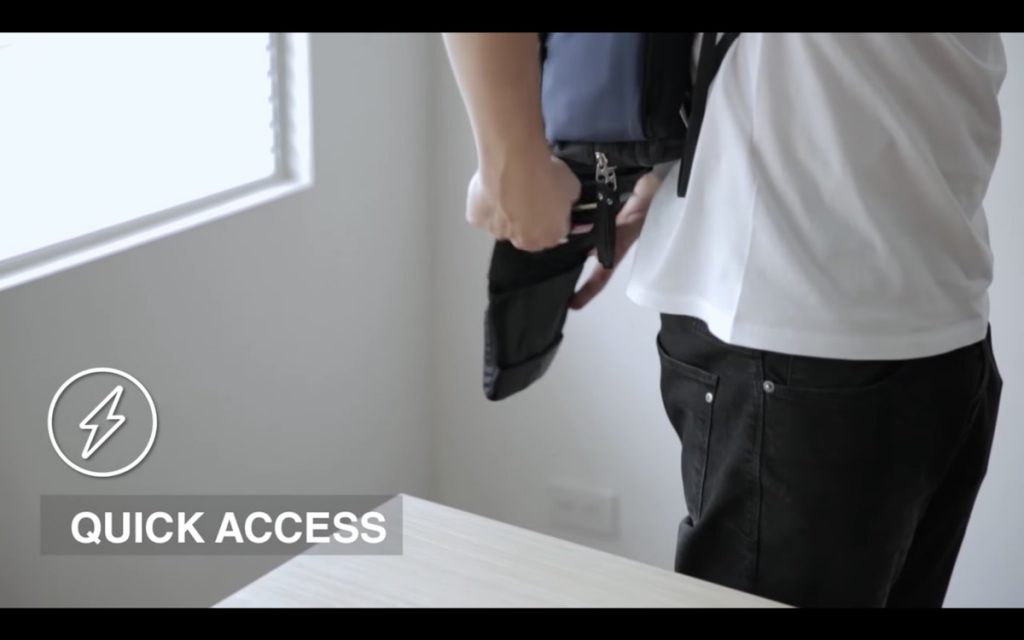 Again, the magnets can easily be pulled off (but they're firm enough not to be pulled off accidentally).
The access to this pocket is actually quite easy for the wearer. You're flying blind, however, with no vision of what you're opening/grabbing.
Make sure to flip it back up or you'll be walking around with a butt-flap like a Gilman St. gutterpunk.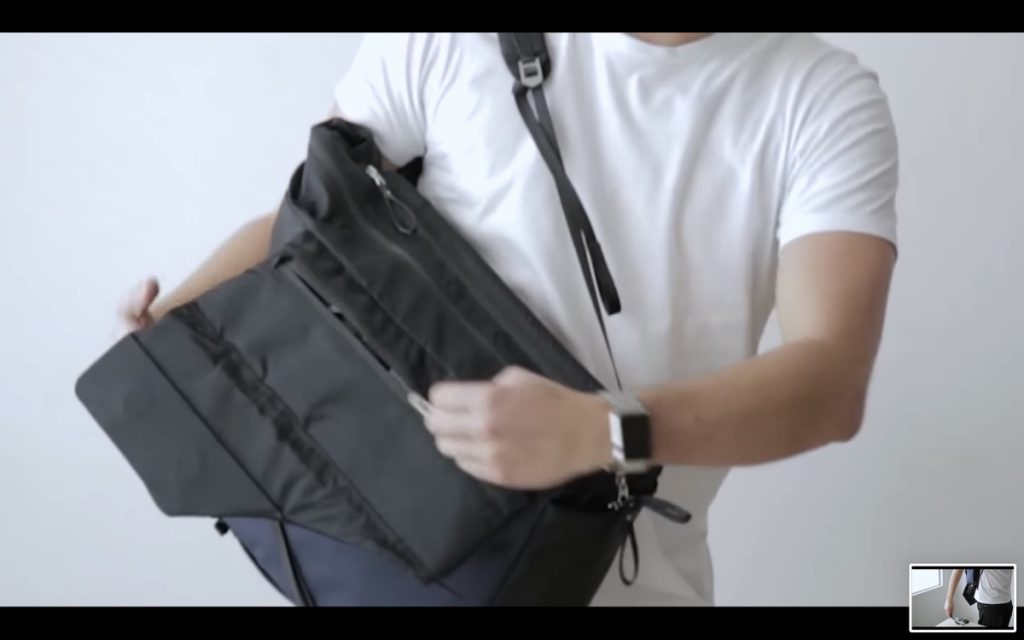 Lots of little dividers inside this pocket. Elastic. About the size of a med-large Canon camera battery. Great for cables? Zippo lighters? Blistex?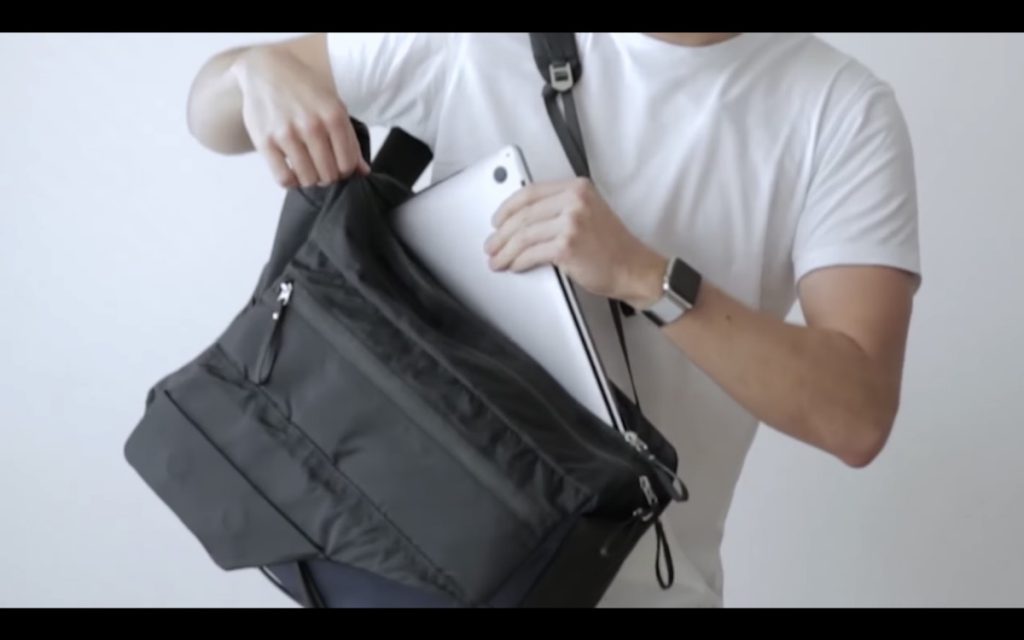 Inner liner material is great. They definitely did a good job with the manufacturing. Feels like authentic quality.
Laptop pocket has some dividers for business papers, ipads.
Main compartment is probably about 16L size, 3 wool sweaters. (But it expands through the rolltop.)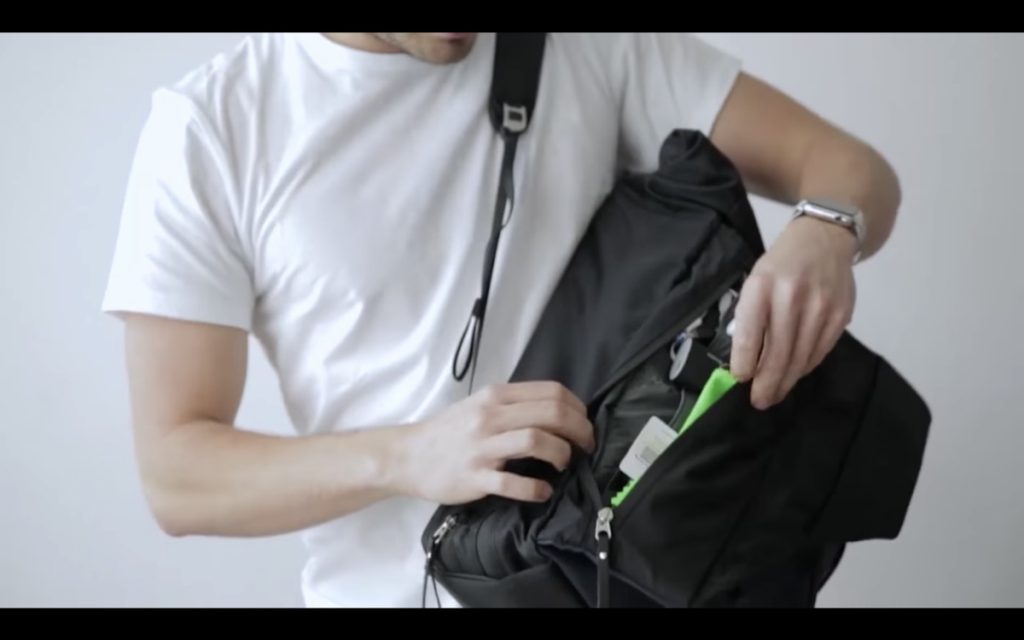 Just the one organization pocket on this side. Same elastic organizers inside.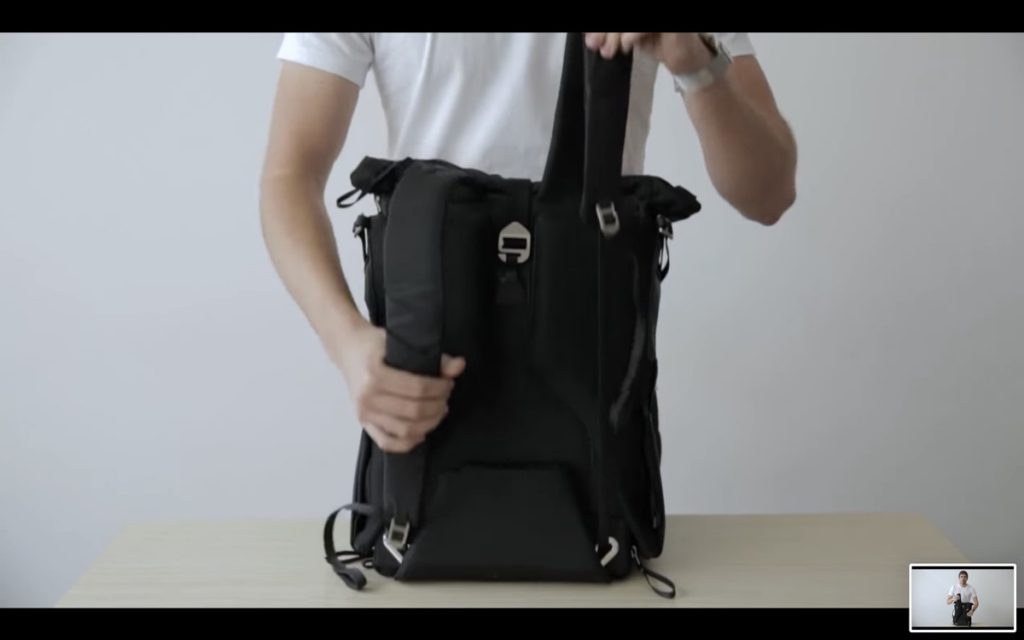 In use this feature has been much more cumbersome than useful.
They use a very thin webbing to attach the shoulder strap to the bottom of the bag.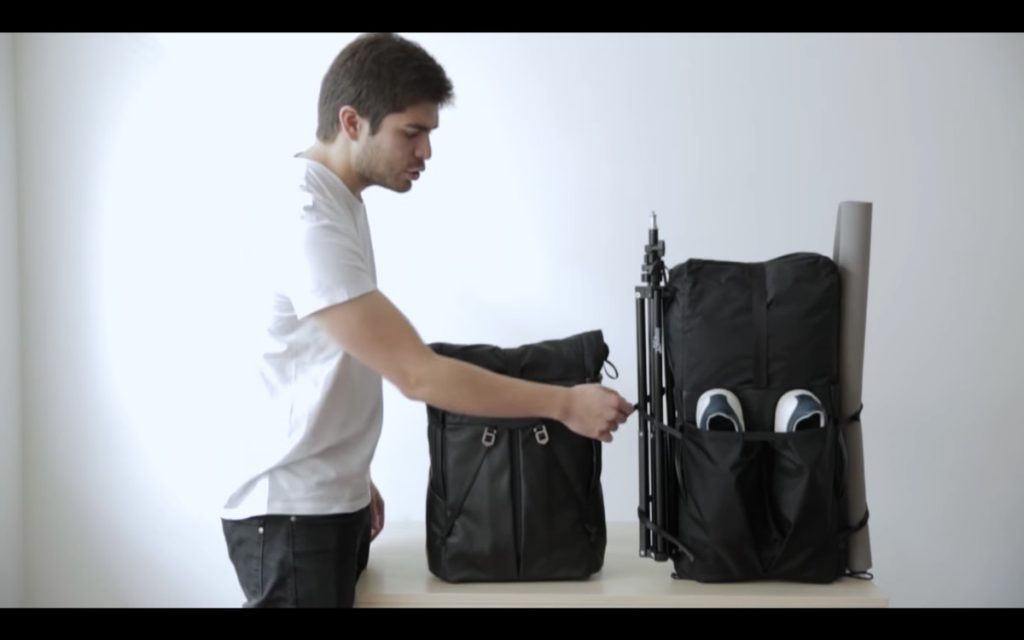 This is a seriously feature-rich bag. Possibly too feature rich, but these folks get points for some exceptional bag design innovation.
---
Material Choice:Sub-Par Satisfactory Excellent
Build Quality:Sub-Par Satisfactory Excellent
Actually feels a lot better than it could.
Water Resistance:Sub-Par Satisfactory Excellent
External Access:Sub-Par Satisfactory Excellent
Lots of external access, but you've got to get used to the on-body magnetic panel removal (which is pretty easy, but possibly the kind of thing you'll get sick of in time).
Internal Organization:Sub-Par Satisfactory Excellent
Lots of little org spots.
Capacity:Sub-Par Satisfactory Excellent
I actually love the size of this thing, and the fact that it expands.
Carry Comfort:Sub-Par Satisfactory Excellent
I don't like the strap's passthrough webbing. It's comfortable to carry, but cumbersome.
Extra Score:Sub-Par Satisfactory Excellent
Extra score for showing some crazy design and manufacturing chops. This thing is well made and totally innovative.
---
---
---
Similar Highly Rated Products: